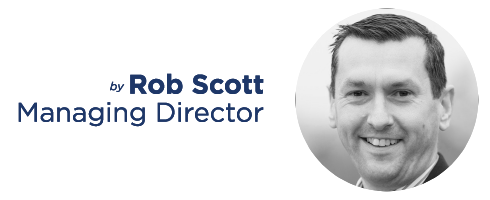 It can take from 1 month to over a year to find the right job yet fewer than 90 days to lose it. It is therefore understandable that your first day will be your most nerve wrecking.
Commonly initial dismissals are due to failure to understand and fit into a company's culture. Therefore, it is fair to say the first few weeks of your new job are crucial. You can only make a first impression once, so it's very important to demonstrate those traits and characteristics that are the reason you were hired for the job you've landed. But remember, your boss and colleagues won't expect you to be perfect, as long as you show intelligence, versatility and a willingness to work and learn, people will be more than happy to have you aboard.
By ensuring that you are well prepared in advance of your first week can make all the difference. It can help to build your confidence and ensure that you get the most out of your first week.
However as most things in life, time makes things easier - and of course the same applies to a new job. A positive attitude will make your new job exciting, challenging and foremost rewarding and will also help for you to build a strong foundation for your future with the company.
So how do you make that first and foremost lasting impression?
Take A Break
If possible take a week's break between jobs so you can clear your head and catch up on any lost sleep that could result in personal poor performance. If this is not feasible, at the very least you must get a good night's sleep before your first day - turning up as though you have just got out of bed will not help you in any shape or form.
Ask For Your Objectives
On your first day ask the person (or people) conducting your orientation to define what you will be doing during your first week. In addition, ask what your overall and long term objectives are. Once you get into the day-to-day details of a job, it can be easy to lose sight of the bigger picture. Therefore setting your objectives is always a great way of creating a point of reference for the future. Do make sure that you and your manager revisit and review those objectives regularly (especially within the first year of your job so you can get a good indication of how you are doing!).
Was It Rob or Dave or Ben or... ???
Recall the names and titles of everyone you met during your interview (I know it's hard, often you get bombarded with them) so you are able to greet them and pronounce their names correctly. It sounds simple and obvious yet remembering or forgetting names is something that can make a very good, or yes, very bad impression.
Get Your Geek On
Try to obtain back issues of the company's newsletters, annual reports and press clippings. If possible check your competitors' literature; this will help you get a better grasp on what the "bigger picture" is.
Bright And Early
Know where, when and whom to report to on day one. Get there that little bit earlier (approx. 20-30 mins) - this will allow you to introduce yourself to other members of your team. Don't wait for people to approach you to say 'hello', show them interest by asking them what their role is and if you could have a quick chat to find out more about them at their convenience. Also, try to be aware of your colleague's schedules and work habits, so you can find out the optimal times and means to connect with others.
Dress To Impress
All eyes will be on you, so pay extra attention to your grooming and dress tastefully and slightly above the usual dress code - but make sure you don't go overboard.
Notes, Notes, Notes
Note down procedures, names of key people and contact numbers so you can get to grips with work processes. If you fail to take notes when someone is trying to teach you something -it may come across as rude or even lazy.
Ask For More
Expect and embrace inevitable challenges that your position may throw at you. If you can demonstrate a flexible attitude it will decrease stress for both yourself and others around you. As you finish assignments and are ready to handle larger workloads, ask for more! If you have the choice, pick sales projects that have support from upper management as this will help you to shine to the big guys! It is unlikely that you will have much to do on your very first day - but do spend your time familiarizing yourself with systems and applications - or even helping someone else who needs it!
A Thank You Can Go A Long Way
Make sure you pay greater attention to being kind and appreciative to everyone that helps you learn the ropes in the first few weeks. Being the 'newbie' is hard enough, let alone being perceived as the rude one so showing your appreciation will definitely not go unnoticed.
Do The Listening
Try to resist offering strong options- the road ahead of you may be full of land mines and you won't know exactly where they are. Rather than showing off how much you know, you'll get a little more respect by listening and absorbing what your coworkers have to teach and say. Remember to also keep discussions light avoiding what may seem like sensitive topics like politics or telling rude jokes. But don't be scared to disagree just because you're new - the points you have to make will be regarded as valid, that's why they hired you after all.
Observe Your Surrounding
Your first week in a new job is usually the only time in which you can truly observe the working environment with absolute clarity and objectivity.
Use this period wisely and use it before you are fully integrated into the culture without emotional involvement or subjectivity. But do remember that first impressions are not always accurate so try as hard as you can to avoid making generalisations or judgments - simply observe behaviours and procedures and make note of any fantastic ideas you may have!
Get To Know Your Boss, Key Players And Your Colleagues
Observe and examine your boss' personality, work style and ethics and endeavour to tailor your interactions to their preferences. Discover who the influencers, decision-makers, stars and up-and-comers are - if you can do this, you can establish traits they have in common and try to emulate them. Finally, get to know as many as people as you can - especially fellow teammates and those who you will be working with regularly. If you are able to establish the foundation for a relationship and trust, information and rapport will follow.
Nobody likes the office gossiper (though it is very tempting to get the inside scoop on who's doing exactly what to whom) so keep neutral and try to steer clear of office gossip. In addition, always make your boss look good and remember to share credit with your workmates.
Leave The Past Behind You
Bringing previous experiences from your prior employment is invaluable, inevitable and quite frankly irritating. Do try to avoid recreating your previous workplace instead learn to attempt and mould yourself and your experience to what is your new surroundings rather than expecting them to mould around you.
Are You And Your Boss On The Same Page?
Make sure you are clear what priorities and issues need to be immediately addressed and how often and in what format you should provide sales reports updates. It could damage your relationship if you and your boss start off on the wrong page.
Major Changes vs. Minor Changes
Even if during your interview the company informed you that they were looking for lots of fresh ideas please proceed cautiously. Show respect for individuals who have invested energy in a project, system or sales idea before trying to change it. Obstacles that you aren't aware of may be there. Ask both yourself and team members why things are done the way they are and seek feedback. Ensure you applaud what has been done well and frame changes as "enhancements".
Don't Be Scared To Ask For Help
Admit your limitations - those managers who propose to be 'superhuman' only succeed in alienating employees and raising expectations that can't be met. Asking for help from those around you and clarity in certain tasks does not have to be out of bounds and could potentially save embarrassment if you were to carry out a task that you had misunderstood. You may also find from asking for help that you will easily build good relationships with your colleagues as you will clearly demonstrate that you highly value their experience and knowledge of the job.
Is It Really Necessary To Eat The Dodgy "Left Over" Prawn Curry During Your First Week?
It's important to show up to work every day and establish a good attendance record. There will be emergencies, and yes, you may get sick, but as best you can, try your hardest to make it to Work every day during those first weeks/months of the job.
Don't Make Plans!
Avoid lunch with a friend on your first day as this way you will be able to accept any invitations from your new boss or colleagues. This is a great way to break the ice! It also a good idea to be open to after work drink invites. This will allow you get to know your work colleagues and vice versa in a less formal environment. BUT still keep your guard up (especially so early on), you wouldn't want to get fired for saying the wrong thing or even worse - hitting on the boss (or any other work colleagues for that matter!).
Confidence Not Arrogance
The interview may be over but people will still be judging you - and those that will be judging you are most likely to be your peers. Show that you are a confident individual that has much to offer to the firm (after all you did get the job!). Nonetheless, it's important to show a degree of humbleness - being overly confident can give off an impression of arrogance. Nobody likes their new colleague to act as though he or she knows better than anyone else.
To Conclude - Start as You Mean To Go On.
Being the newest member of a corporation "the rookie or newbie" is challenging, but very exciting also! You'll come face to face with difficulties and opportunities but do make sure you make the most of all situations.
However, don't panic if you don't make a perfect first impression during the early days of your new job - few of us ever do. But do remember to relax, be open minded, get to know your team mates well and do your work. This way you'll go far in making a lasting impression and reputation. Good Luck in your new role!
Navigate our Candidate Advice categories by clicking the following icons:



You May Also Like