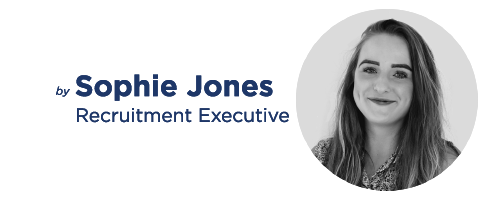 People who are made redundant go through the same process as for any other type of loss - denial, depression, anger and acceptance. Give yourself permission to grieve and be aware of how you are feeling so that you can tackle each stage and move on quickly.
Be realistic - At the beginning it can be difficult to believe that you are being made redundant and you may think "This can't be happening to me". You may even be tempted to hold out false hope of a reprieve. The quicker you realise the reality of the situation the quicker you can take action to move on to your next role.

Stay positive - employers want someone who is energetic and capable of delivering sales not someone who is negative and feeling sorry for themselves. It's natural to worry about money and whether you'll find a new role quickly, however, if you dwell on this too much rather than looking for the next challenge you will not be giving the right signals to potential employers. Depression can hit at various points so get some strategies in place to help you through it - doing exercise, giving yourself a treat, using your support network, thinking about fun goals, taking time out with the family.

Think about your achievements - Remember redundancies happen for a whole variety of reasons, most of them revolve around saving money so don't take it personally. If you make a list of all your skills and achievements it will make it easier for you to convince prospective employers that you are the one they want.

Keep in contact - Often it is the loss of daily contact with co-workers that upsets people the most. You can still be friends and they may be able to put you in contact with potential employers. Remember you are not alone, there are networks online and in the community that are there to help you.

Talk about it - Feelings of pride or shame can make it difficult to talk about redundancy. If you tell people about it they may be able to help with contacts or even just moral support. You will be amazed how people want to help and you never know who might be able to find you that dream job.

Use your energy positively - If you start to feel angry at the situation use the energy it generates to spur you into action. Reign in any tendency to think about revenge and turn your thoughts to how great it will feel to get that new role. If you find something better than you had before then they may even have done you a favour.

Find your passion - Take this moment as an opportunity to evaluate where you are in your life and decide what you want for the future. This can be very empowering and you may be surprised by some of the answers.

Be grateful - It is all too easy to feel like a victim so make a list of all the things you have to feel grateful about. This exercise is a great way of calming fears for the future and keeping you grounded in reality.

Be consistent - When you start looking for your next role set aside specific times to look for work. If you turn job hunting into a job itself then you avoid the trap of letting time drift by without achieving anything.

Open your mind to possibilities - The more flexible you are the more likely you will find something quickly. Think "How can I make that work" rather than "I can't do that because.".
About Theresa
Theresa is the founder and Managing Director of Hartspring Consultants Ltd.
Training and coaching have been a way of life for Theresa, an ex teacher, software developer and technical trainer, throughout her life she has enjoyed and naturally leaned towards bringing the best out of people and organisations.
With a background rooted in high level consultancy, Theresa brings over 20 years of experience of consultancy experience in change management, business process re- engineering, training and development. She has worked on multi million pound projects with London Underground and Eurostar, delivering both technical and soft skills training programmes.
Theresa is able to de-mystify people management issues and provide a safe forum to both address fears and equip key staff with valuable communication skills to effect change. Energy, relationships, attention to detail, follow-through.... these are the core terms most often used to describe Theresa's passion for training and coaching. She brings her heart and soul to every single interaction.
Theresa brings a heart of compassion and a solid performance focus to her interaction with every client. Synthesizing these dynamic learning experiences into pro-active coaching,
Theresa brings a wealth of practical, real life management experience and presence into every learning relationship.
Her belief is that workers have the ability and desire to create high-performance organisations, but that this can only happen through their involvement.