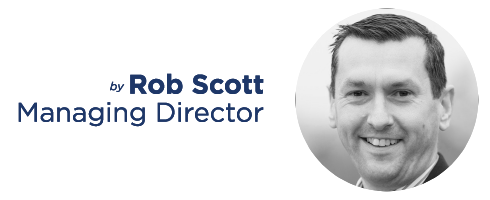 And then in the second interview, they were horrible, they were completely different to how they were in the first interview, they were an ogre!
Typically in a second interview, there will be three people in the panel that will be assessing you. There will be your Line Manager, there will be their Superior, the Sales Director, or the Managing Director depending on the size of the business, and there'll be HR to support them.
It's really important that you engage to each of those decision makers. Quite often, we've had HR complain to us that the candidate, all they did was talk to the sales manager and the sales director and they were ignored. It's imperative that you engage with everyone in that interview.
The detail is everything in a second interview. In the first interview, you might talk about a few facts and figures. But first interviews are all about personality, and chemistry, and can I see you fitting in with the team, and can I see me managing you, and can I see you wanting to be managed by me. All those kind of things.
In a second interview, it's now can you do the job? Do you have the skills, the qualities, the experience, the ability to perform in our business? So it's all in the detail. You've got to know your facts. You've got to have done extensive research, which I'm sure you would have done anyway, but you've got to know your sales figures.
You've got to be able to talk about what was your target last year? How did you perform against the target? Walk us through a deal that you've won recently. Exactly where did you get the lead from? How did you progress it from stage to stage throughout the sales process? You've got to prepare for that kind of stuff, and ideally, go into the meeting with Sales Lead Tables, testimonials, anything that can support and back up your case.
I'd also recommend putting together a second interview presentation, even if you haven't been asked. I'll go into this in another video, but the importance of it, it will make you really think do I want this job, and it will really help you prepare to ensure that you've got the stats and the information to deliver the detail when asked.
Let's talk about money. It's not very English to talk about money in any interview stage, and probably only happens in about 1 in 10 times, but they may well ask you what kind of salary are you looking for and what kind of salary you'd accept and questions like that. So be prepared-- and again, on the website, there's lots of advice on how to overcome that and how to negotiate effectively.
What is important though, is if you're working through a third party, like Aaron Wallis, use that third party to negotiate on your behalf. Money is a very emotive thing, and if you get it wrong, if they get it wrong, there's going to be a barrier now-- an obstacle-- before you've even started with them. So if you're working through a third party, use that third party-- that's what they're there for-- to negotiate what's right for you and what's right for the employer.
And finally, don't blow it all by not closing. You're a sales professional in a sales interview, you are expected to close in some way. And again, on this website, there is lots of information about exactly how to close the meeting, but the best way to do it, an assumptive close.
How do you do it? When you feel the interview is winding down, ask questions about your performance. Can you see me fitting in with your team? Do you feel that I have the qualities and abilities to succeed in your organisation, and so on. Get them talking about your performance and how they think about you.
If you feel it's right and you feel that it is, your sales instinct will tell you this. If it is time for a direct close, by all means, do. But if not, look, I've really enjoyed your time. I know I can do a fantastic job for you, and I really hope I get the opportunity of working with you all.