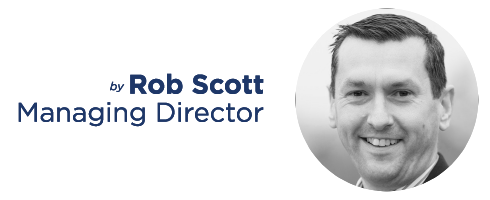 If you're a candidate that's been invited to a competency interview, you may be feeling a bit anxious as to what exactly this is going to entail. So in this short video, we'll give you not only an explanation of what a competency interview is but also some advice on how to prepare for it.
Firstly, a competency interview is just a posh term for an interview where you'll be asked questions like, 'Can you give me an example of when you have...', rather than theoretical questions like, 'what would you do if...'. All you need to do is to really know what you've done and to understand your career.
So what's the best way to prepare for it?
I would recommend taking two hours out with your CV and a pad and a pen of paper and really go through the roles that you've had. What were you selling? Who were you selling to? What were your targets? How did you perform against targets? What were your key performance indicators that you were working on?
Really understand all of that information.
At the same time, think of a big account that you won or a complex account that you won right the way through from start to finish. So...
Where did you get the lead from the first place?
Who did you meet with initially?
How did you follow it up?
How did you meet the quota?
And so on and so on - to the point of closing that sale.
Also, think of a problem client that you've had, or perhaps an account that you've turned around, or an account that you've significantly developed, something a bit tricky.
The questions that you'll be asked, and the way a competency interview works, is that the interviewer will have a pre-prepared interview format. And they'll be looking at specific skills, attributes, qualities, and will be scoring you against those.
So, to give an example, let's just say that customer service is the attribute. You'll be asked a question such as, 'Can you give me an example in the last 12 months when you've gone beyond the call of duty to provide exceptional customer service?'.
What they will then be doing is gathering evidence from your reply and scoring against that, normally on a scale of one to five, sometimes out of a scale of one to 10. It's important that you really do articulate that well and ask for acknowledgement of that. 'Would you like some more information on that?' or 'Is there anything more I can go into on that example that's going to help you?'.
The more you ask questions like that, the more information you give, the more evidence they gather, the higher you will score.
Typically, an interviewer will be looking at somewhere between five and eight competencies during a competency-based interview, maybe a couple more for managerial roles.
At the end of the interview, it's like any other sales interview. Remember to close. And there's lots of information on our YouTube channel and our website of how to close a sales interview.
So good luck with the competency interview. Don't be daunted by it!
Navigate our Candidate Advice categories
by clicking the following icons:




---