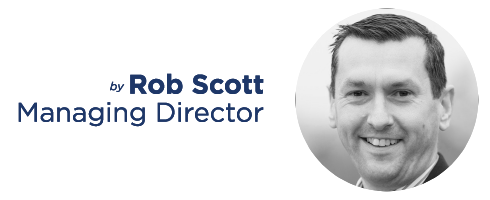 Types of Car Allowances and Benefits
A company car, everyone understands - the employer provides a vehicle for the employee to use. Typically, business mileage is paid for in terms of the fuel and sometimes personal fuel is alsol. All the maintenance and repair costs, the tyre changes, the oil changes, and the MOTs if necessary are incorporated within the company car coverage.
A company car allowance is normally paid through the pay packet, so tax, National Insurance contributions (for both the employee and the employer) are applied to it. It's paid as a sum of money which is given specifically to cover the cost of the lease or to cover the cost of a loan for purchasing a vehicle. Normally, when a company car allowance is applied, the company will then pay a small amount to cover the true cost of the fuel, 10, 12, 15 pence per mile dependent on the vehicle that you're driving.
A mileage allowance is an amount of money that the employer pays to the employee for the business miles that they do in their own car. Under current legislation, that money is paid to tax free, so it's a very tax-efficient way for companies to pay for business miles. And under the current Inland Revenue mileage allowance rates, it's 45 pence per miles for the first 10,000 miles and 25 pence thereafter.

What Method is Best for Whom?

So out of the company car, the company car allowance or the mileage allowance?
Firstly, if it's a field sales role, the people that you're targeting to join your business probably will have had either a company care or a car allowance in the past, and they're normally not attracted to roles which offer just a mileage allowance, even though sometimes it can be a better way of doing things. So if it is a field sales role and you're targeting field sales people, you're going to have to opt for the company car or the company car allowance. Benefits such as car allowances are often viable incentives to attract top staff, often working out more cost effective than a larger salary while still making your role more appealing. You may want to check out our guide on non-financial incentives for employees.
From the employee's perspective, it really depends on how many business miles that you're doing. You can actually tally up and weigh up the various different options, and certainly with one of the companies that we've recruited for in the past, there's a sweet point which is about 22,000, /25,000 miles where actually is a benefit to have a company car over the company car allowance. So it depends on the mileage that you're doing, the emissions on the vehicle that you'll be using, and really understanding the tax implications to then choose what is best for you.
Some employees, particularly when they join a new company, aren't sure that it's going to work out. They're loathe to lease or purchase a car until they know that things are going to remain with their employer. In that case, what we'd recommend is short term car hire. Most car hire companies do very favourable rates on three, six month hire rates, and it can be that buffer to ensure that you're going to be happy in the role before you go to the cost of either purchasing a care or undertaking and committing to a car lease.
With a company car, there are some benefits to the employer, certainly in terms of corporate manslaughter law which came in a couple of years ago because they can actually control the vehicle, and the finger can never be pointed at them, but it's not always the most efficient way from a tax perspective for the employee to have a vehicle to use at work.
So what is right for you: a company car, a company car allowance, or a mileage allowance? You really need to make that decision, and we recommend sitting down with a sheet of paper, weighing up the different options based on the approximate business mileage that you're going to be doing, the mileage that is paid by the employer, and actually doing a rough sum to the tax implications and whether it is going to be of benefit to opt for the company car, which of course is stress-free, or to opt for a company car allowance where you'll also have a bit more choice on the car that you drive.
---

Typical Schemes
Company Car
Company provides a vehicle (often leased) to the employee and pays for all maintenance and upkeep. Normally pays for business fuel and sometimes fuel for both business and personal usage (but has considerable tax implications)
Car Allowance
Paid through PAYE so tax and NI (employee and employer's contributions) apply so this needs to be taken into account. Often the amount paid is to cover the monthly lease cost and general upkeep then a mileage allowance is paid on top for business mileage. On some occasions the company will pay the maximum amount allowed without tax implications - for the most up to date rates visit HMRC's guide on travel & fuel allowances.
Mileage Allowance
An amount of money paid for using your own vehicle at work. Most employers will pay up to the maximum allowed without it becoming a taxable benefit. Thereafter there will be tax implications. The current rates (as of 14/08/17) under the current scheme for cars are 45p per mile (for the first 10,000 business miles in a single tax year) and 25p per mile thereafter.
So what's best? Well that depends on your circumstances, the car you want to drive and the mileage that you'll be doing. Unfortunately there is not a straight answer so it will need you to sit down and evaluate what will be of the most benefit in your own circumstances.
HMRC also offer a useful calculator on employee vehicle tax here you can try out.
For more tips and advice on constructing the perfect employment package visit our employer advice section for advice on things like devising a commission scheme, or how to induct new employees.

---
Navigate our Candidate Advice categories
by clicking the following icons: