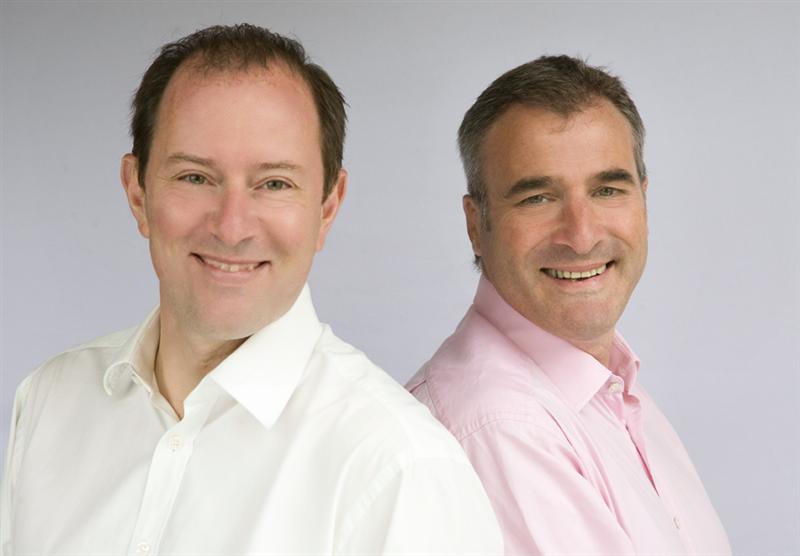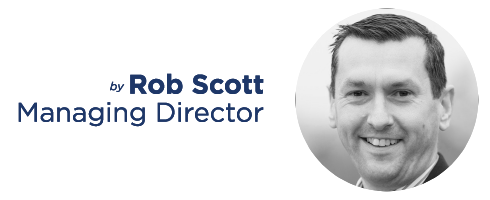 Sales training experts Jeremy Cassell and Tom Bird have just published their new book, 'Brilliant Selling'. Based on their research into what consistently successful sales people do, it is packed with practical tips and advice to guarantee your success in any market. Here is a brief overview of the prospecting process which we hope you will find useful. More free resources, and information about the book are available from www.brilliant-selling.com
The Prospecting Process
We all know that prospecting can be tough at times. But we believe there are two key things that will determine your success - attitude and action. If you need to prospect as part of your sales role, remember to:
Forget the myths – they are just excuses for not taking action

Adopt a great attitude

Focus on the activity on a regular basis

Create and follow a tried and tested process.
We hope that by following our process below it will make it easier for you to succeed in your prospecting - and get more meetings in your diary!
1. Identify your prospects
It is not always obvious who your prospects are. If you sell wine or gym equipment, it's a pretty good bet to contact off-licences or local sports centres. But what if your potential end-user is not crystal clear? Well, you may have to start by identifying your prospecting criteria. What does your ideal customer look like – it could be an individual or an organisation?
Organisation Individual
What market? What demographic?
What turnover? What income?
What geographical area? What geographical area?
What specific businesses? What job roles?
Existing or new users? What pastimes?
Once you have identified your prospect it is critical to do some research before you make first contact.
2. Plan and research your prospects
Lets assume you are working in business-to-business sales. In order to make a good first impression, you need to identify some of the following about your prospect:
Culture

Obvious problems/challenges

Areas of business that would benefit from your product/service

Business issues – is it growing or stagnating, cutting costs or laying off staff?

What are the market trends?

What factors will make your product/service a 'must have' rather than a 'nice to have'?
Think about what you want to say to them on the phone – focus on these questions:
Can you help?
How?
Have you done this before?
What value did you bring?
Do you have a case study/testimonial to support this?
What is there likely spend with you?
Who is the right person to contact?
Identify a number of valid business reasons for the call eg. a new structuring initiative, a new purchase, redundancies or a new opening
3. Plan the initial telephone call
Identify your call structure and ideally rehearse what you are going to say. Create a basic script so that instead of thinking about what you are going to say, you can focus on the response. Think in advance about possible objections and how you might deal with them.
Remember, when you call a company, you should call about them and their business, not you and your company.
4. Get into a resourceful state
It is so important to be in a resourceful state to make the initial telephone call. Try to:
Say positive things about yourself (the prospect will like me/the company will benefit from my services/ the PA is a gate-opener rather than a gate-keeper

Stretch and feel physically relaxed

Stand up – you will feel better and more in control

Smile – it relaxes you and your voice

Use music – play a favourite energising tune

Take a stroll

Speak to someone you like.
5. Make the initial call to organisation
Your initial call structure with a PA or gatekeeper might look like this:
Greet – your name, position and company

State your Valid Business Reason(s) for call

Check he/she is right person

Request a brief telephone call when it is convenient and book

Thank them.
Treat gate-keepers and PAs with immense respect. Explain the proposition to them as though they are the decision-maker - it is surprising how many bosses trust the opinions of their PA. Treat them as a potential ally – if you treat them as an obstacle it will become a self-fulfilling prophecy.
Try to build rapport with whomever you speak to. You can do this easily by remembering that it is not what you say but how you say it that will have the most impact. So, focus on how the person you are influencing speaks: the speed, volume and tone of the voice as well as how they breathe. Also, listen for what they say – and match language. Remember that on the telephone we only have the voice and the words on which to focus.
6. Make the initial call to prospective buyer
All of the above is also relevant when you make the initial call to the prospect. Remember that here your key objective is to get an appointment with the prospect. Ideally call in the morning, and not on a Monday or Friday.
Your Call structure might look like this:
Greet – your name, position, and company

State your valid business reason(s) for call – reiterate what worked with the initial call

Make the link with PA or other person in their business

Identify what some of the key challenges are for the prospect

Use qualification questions to test the level of interest

Define one key benefit for meeting with you, from the perspective of the prospect – use their language and include benefit statements so you make it compelling!

Give one case study/testimonial to support above if required

Request a meeting – give a couple of alternatives and confirm time and date

Thank them.
7. Follow up all calls
Always follow up telephone conversations with emails confirming what was said and agreed. This will improve your credibility and will be good for people who like to reflect on conversations. If the prospect has agreed to meet you then we have momentum and can focus on the first face-to-face meeting.
If you have found this useful, please visit www.brilliant-selling.com for more helpful tips. Prospecting is just one of many topics covered in our book 'Brilliant Selling: what the best salespeople know do and say', available online and from all leading booksellers.
Navigate our Candidate Advice categories by clicking the following icons:



You May Also Like