Video interviewing is a live, two-way electronic communication that allows two or more people in a different geographic location to engage in face to face and audio exchange.
Seeing as we now live in a webcam dominated world, the interviewer and interviewee only need a computer, webcam, microphone and internet access to conduct an interview. Or a more ambitious sophisticated job interview could take place using a television camera that is projected on to a television screen (rather than through a computer monitor).
Companies hiring at all levels from entry level to experienced professionals are becoming increasingly comfortable using technology, this is demonstrated by the growth in internet recruiting. Video interviewing is becoming the next step in the recruitment process (Alison Doyle, the author of About.com Guide to job searching: Tools and Tactics To Help You Get The Job You Want). It initially started with high tech companies using it but greater diverse employers are increasingly aware of the benefits of using web based video interviewing.
Alison Doyle further explained that interviews are "hard and stressful enough face to face for interviewees let alone in front of a camera and microphone. It can seem like a scary proposition, even for those of us who are familiar with technology and use it on a regular basis".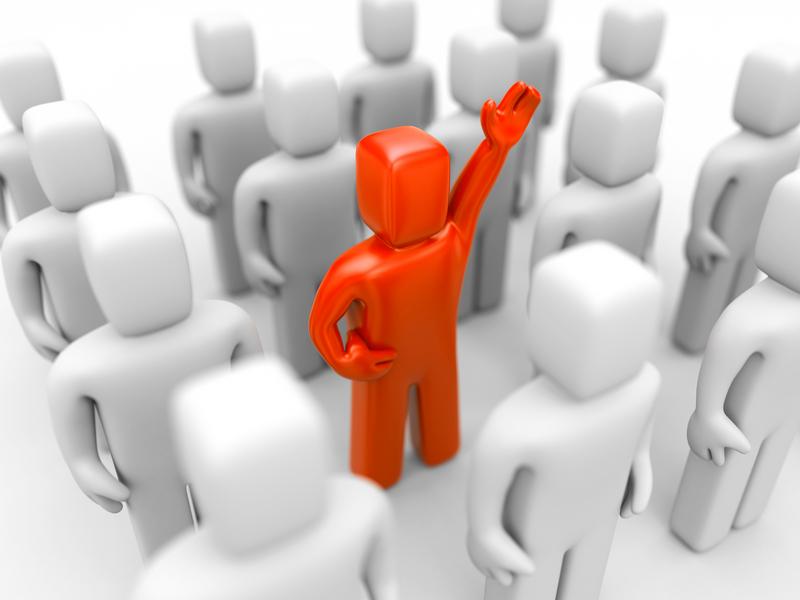 Bearing that in mind I shall explore both the advantages and disadvantages of using web-based video interviewing.
Advantages of Video Interviewing
Tick Tock, Tick Tock
You may be able to employee a candidate quicker due to the technology of video interviewing. You are able to conduct first round interviews more quickly online using video interviewing rather than arranging in person interviews. Video interviewing saves a lot of time particularly in circumstances where you or the potential employee can't easily break away from your working life to travel to an interview. Video interviewing allows several locations to connect at once.
Fly Far Away... Or Not!
Video Interviewing provides huge benefits to prospective interns and contract workers who are looking for jobs far away. Companies who fly temporary (or permanent) sales employees to work overseas may not see a face to face interview initially worthwhile budgetary wise (especially when the employee may only work abroad for a few months). Therefore a video interview can be more cost and time effective.
Replay It Over And Over Again
Video interviewing allows consistency where all candidates can be asked the same set of questions. It provides you as a hiring manager the opportunity to replay, review and rate the interviews conducted. This will allow you to compare sales candidates without having to remember who said what or continuously review your notes that you scribbled down when interviewing face to face.
Modernity
If you can show that your company uses technology in their stride, the potential employee is likely to be highly impressed and you will portray an image of a forward-looking company.
Disadvantages of Video Interviewing
Lag Time
A lag time can occur when data is compressed and sent from one location to another. You will have to allow for a delay and try to not step on each other's lines. Additionally you may find that the interviewee and yourself unintentionally cut each other off mid-sentence.
Connectivity
Often the connections are not strong resulting in both parties struggling to hear one another which causes frustration and miscommunication. This could inevitably lead to a poor interview due to reduced quality not due to the content of the interview.
Lighting
If the lighting is too dim or in fact too bright there is a chance that you may look too green or pale like a corpse – you don't want to scare away potential employees before they are even employed!
Can You Perform Under Pressure?
When it's your turn to speak you have little time to look away, down, up, or sideways to process your thoughts or review the candidate's application/CV – therefore the pressure is on. When the green light goes on the spotlight is on you and unfortunately it can sometimes seem like a quiz show with the employee playing the contestant and you the host.
Learning Curve
Unless you have experience of using video interviewing technology previously or have experience being on camera, it is often very daunting the first few times. Often you can look unnatural and uptight, however - practice will make perfect. Being on camera can seem a nerve wrecking experience for beginners where it is an entirely different interviewing experience rather than sitting in front of a candidate for a live interview.
Dress, Posture, Comfort
A lot of things do not come across on camera where some factors are accentuated for e.g. "Posture, dress and comfort" can get highlighted and bolded during a video interview.
Small Talk
During video interviewing you are unable to use formal and friendly gestures such as handshakes and integrating talk to greet and depart from candidates. These gestures are vital and can help to imprint pleasant memories for the candidate and they essentially help you and your firm to come across friendly, polite and positive.
Tips
Technical Mishaps
Whilst dress and surroundings are largely within a candidate's control – technical issues are not. Be patient if a candidate is having trouble with their equipment and be prepared to provide them with a second shot at the video interview if there are a few teething problems the first time round.
Be Pro-Active
Send materials (if necessary) in advance so the interview can run smoothly with no halts. There is nothing worse than an ill prepared interview.
Look Into My... Lens
Look directly at the camera as often as possible during conversation. It is only natural to look around occasionally but try to avoid rolling your eyes, looking at your watch, or allowing your eyes to roam around the room as though you are looking for your chance to getaway. Some people often also look down at the desk. Don't! Especially if you have a bald shiny spot at the dome of your head.
Try also to not bend over the microphone. Imagine that the interviewee is sitting across the table from you.
Smile, Smile and yes SMILE
Smiling is crucial and helps a candidate to relax. If you think about it, news reporters even smile when reporting disasters of nationwide proportions. Why? Because it looks better if you smile on camera!
Virtual Handshake
Unless the room is on fire, deliver a sign-off statement indicating that the interview is over. Saying something as simple as "Thank you for your time, I will be in touch shortly" can pleasantly end a video interview.
Mute It
Before you leave the room, remember to press the mute button – you wouldn't want the candidate to hear any of your comments or feedback (especially if you were not impressed by them).
Conclusion
More and more employers are using video based job interviews to screen candidates for employment. They can be as effective as an in-person interview however it is extremely important to understand how the process works, so you can interview professionally, effectively and successfully.
---
Navigate our other Employers Advice categories
by clicking the following icons:




You May Also Like