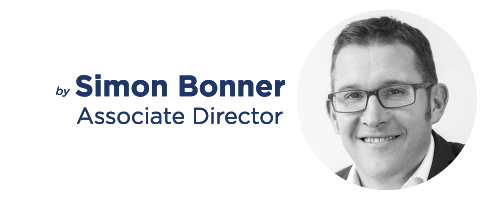 The candidate waiting in your reception looks great AND has a great CV. They've interviewed brilliantly, met all of the recruiting criteria and said all of the right things. However, they could also be the biggest hiring mistake of your career.
Don't make that mistake! Don't go with your gut! It will be considerably less expensive to thoroughly vet them beforehand with Aaron Wallis' CV Verification Services.
This is supported by The Risk Advisory Group that undertake an 'annual survey of CV lies'. This shows that year-on-year 'discrepancies' on CVs are on the rise with some 20% of CV's containing 'significant lies', such as omitting County Court Judgements, not declaring directorships and disclosing inaccurate academic qualifications.
Worryingly their research indicates that lying on CVs increases in tough economic times and according to the latest TRAG (The Risk Advisory Group) figures some 22% of CVs contained false academic education grades!
According to TRAG, the Top five lies are:
Job title
Dates of employment
Dates of academic qualification
Academic grades
Academic qualification type
Can your business really afford to invest time and money in training and developing an Applicant that hasn't achieved what they have claimed?
However, peace of mind is relatively inexpensive and Aaron Wallis offers a thorough Independent CV Verification service utilising various third party agencies and combining the data together into one single, simple report. Aaron Wallis offers the following services to employers:
Standard Candidate Check - Sample Report - (typically takes 3 working Days) - £125+VAT
Enhanced Candidate Check with CRB - Sample Report - (typically takes 5 working Days) - £175+VAT
Senior Candidate Check - Sample Report - (typically takes 7 working Days) - £195+VAT
Our partners, which include the CRB and divisions of major credit checking organisations, will check and verify aspects of the candidate's CV (subject to permission from the candidate). We recommend arranging the CV verification at the point of arranging the second interview as the service, dependent on the thoroughness, can take up to ten working days.
Sample Reports

Aaron Wallis vets candidates through its competency interview process and uses due skill and care in locating and introducing Applicants to our employer clients.
Whilst we use all reasonable endeavours to ensure that a candidate is suitable for every role that we work, in accordance with the Conduct of Employment Agencies and Employment Businesses Regulations 2003, we are only able to take candidates at 'face value'.
Whilst we reference every applicant, it is purely to confirm identity, eligibility to work in the UK and their dates of employ.
To be confident of the accuracy contained within a candidate's CV we recommend our enhanced Independent Referencing and CV Verification services detailed above.
A Standard Candidate Check is included with Aaron Wallis' recruitment service when exclusive recruitment terms are signed and agreed. This is detailed in our Terms of Business at the beginning of each project.
Our clients using our exclusive terms of business can upgrade the service to an enhanced check for just £75+VAT and a Senior Candidate Check for just £95+VAT Please notify your consultant at the beginning of the assignment that you wish to upgrade and check the appropriate box on our Terms of Business to confirm your interest.
You May Also Like