Recruit Sales Staff
Search Jobs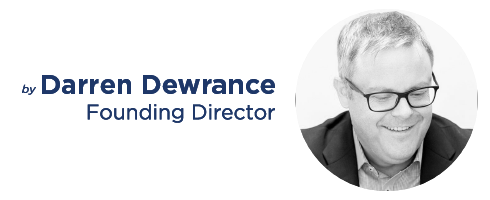 Here at Aaron Wallis we offer a range of services to fit your recruitment needs. Whether you need a database recruitment method, or a more specific 'headhunting' search, we have unparalleled expertise in sales recruitment. Use the buttons below to find out more about the different services we can provide:
What's Included In Our Service?
We are confident in our services and that no other recruitment consultancy offers so many added value services within a single fixed cost per placement. We include in our standard fees for contingency or database this recruitment service:
12 Month Investment Protection - should the candidate leave your employment during the first twelve months a rebate scheme applies. And, if you decide they're not right for your business we offer a discount guarantee scheme against future placements - see terms of business for more information.
Complementary Psychometric Profiling and Skills Testing – we offer a number of sales specific psychometric profiles to aid interviewing and over 100 different skills tests.

Interview Questions Provided for Every Candidate- this is driven from the traits required from your specification and the psychometric profile. We combine this with a competency based interview format to ensure the candidate is right for you.

Fixed Fee - as an incentive to have a formal business agreement signed from the outset Aaron Wallis will fix the fee from this point. This enables you to hire your ideal applicant at a greater salary than you originally planned without you also having the increased cost of a higher recruitment fee

Candidate Referencing Service- independent CV verification. For a small supplement as detailed in the terms.

The Roles We Regularly Recruit For
Take a look at some of the sales roles we recruit for on a daily basis:
Account Manager Recruitment – if you're looking for someone who can retain your business accounts, we're confident we can find someone for the job.

Business Development Recruitment – we regularly recruit for businesses who are looking for experienced staff to win the contracts which can take your organisation forward.

Executive Sales Recruitment – sales executives are the individuals who keep a company's revenue ticking over and growing. Let us help you find someone right for your business.

Field Sales Recruitment – getting staff out selling your product or service across the UK can be crucial in securing new business.

FMCG Sales Staff Recruitment – sales staff who can comfortably sell in volume are key if your business is in a fast-moving sector.

Sales Director Recruitment – we regularly headhunt for individuals that can lead a sales department. Contact us today for more information on what we can do to help you find a sales leader.

Sales Manager Recruitment – it's vital to recruit people who can push your sales staff to meet your targets. Submit a vacancy with us today to start your recruitment process.

Technical Sales Staff Recruitment – we specialise in recruiting salespeople who can comfortably sell industrial or engineering products.

We are unaware of any other UK recruitment provider offering such an inclusive service as standard.
Why settle for less and pay more?
We also offer opportunities for assessment centres, find out more here.

Will your business be impacted by Brexit? Recruit international sales staff here.

CALL 01908 061400 to contact us or submit a vacancy here.
Recruit Sales Staff
Search Jobs