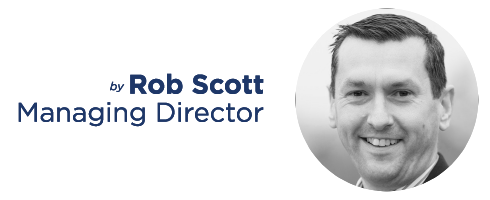 Asessment centres have become an increasingly popular tool in the recruitment process; particularly for graduate or entry-level jobs with an array of candidates to choose from.

What is an assessment centre?
An assessment centre could be seen as the 'semi-finals' of the jobseeking world. It's where the prospective employees are reduced to the final shortlist for highly sought-after positions. They might find themselves undertaking role plays, showing off the skills they use in their hobbies, partaking in individual or group exercises and possibly team-building related tasks. By this stage, the candidates will have already undertaken at least one round of interviews and will now be expected to show off their wider skillset.
Assessment centres are often used in graduate recruitment. It's not a training day, but it's not a game either. The potential new recruits will find themselves having to work with strangers they have just met, and possibly, in an atmosphere that would make 'Dragon's Den' look welcoming. Assessment Centres are not typically designed to be an 'easy time'.
Sales candidates could find themselves being asked to pitch for business for an imaginary company, having to stage a trade fair, write marketing material or even interview their assessors. There is likely to be a presentation to make, work to undertake in small group, or as an individual, a psychometric test and potentially 'round-robin' interviews. If they are lucky, at the end of the session, they may find out whether they have been successful.
There are generally around four to eight candidates, all in the final stage of their selection process but at more senior levels this could be just two candidates. Also, at a graduate recruitment level, there could be as many as fifteen applicants taking part.
The location may be the employer's premises but can equally be a hotel or dedicated training centre. At least some expenses are likely to be met by the company, and the assessment can be as short as an afternoon or as long as a couple of days. They are often as much about how the candidates mix with each other as they are about their individual skills.

Steps to conducting an effective assessment centre
There are a number of solo and group exercises which typically make up an assessment centre.
Solo exercises include psychometric tests, written tests, in-tray exercises and case studies.

Group exercises can be run as discussions, presentations, role plays, logic based interviews, team sessions and projects.

In both scenarios, candidates will be assessed on their individual performance against the required competencies in the role (see competency-based interviews) and their values (see value-based interviewing). Plus in the group sections, they could be subject to scrutiny on their team working, communication skills, confidence, negotiation ability, manner, and attitude. Other areas which could be scored include analytical thinking, commercial awareness of the company they are applying to, decision making and leadership.

Key steps for conducting an effective assessment centre
Having a mix of staff as assessors is a good start. Everyone sees other people differently, and this combination of views is vital in choosing the successful applicant. The best person for the job is not necessarily the most popular, but it is probable that an HR manager will see this person differently to someone who is going to have to line manage them on a daily basis. It may also be worth bringing in staff members from polar opposite parts of a business – a member of the finance team to assess sales staff for instance.
Offering the candidates material to prepare beforehand is likely to give an idea of how they work when they're left to get on with something alone. This could be a presentation to give on the day, a written business case or something specific to the job, such as a spreadsheet or schedule.
There should be a combination of solo and group exercises to test the different skills which the job is likely to require. These will allow the candidates to show off their strategic, tactical and operational strengths. They should expect to be measured on team and time management capabilities, organisational and prioritisation abilities. Psychometric aptitude testing is also commonly a core and valuable part of an assessment centre. Another essential component is a presentation, as this tests creativity, confidence, 'thinking on your feet' and public speaking ability. Sales candidates should be able to prepare and present on a given topic without getting overly flustered.
Allowing the applicants to meet existing staff informally offers both further insights into the company for the candidates, and provides additional insight for the assessors outside of the façade of 'the assessment centre'. Even in these more social situations, candidates should expect to be watched and scored.
Which roles are most suited to assessment centres?
Assessment centres started out in large blue-chip companies where competition for entry-level or graduate scheme places is traditionally high. The trend has spread to cover many IT and financial sector roles, the armed forces, the police and even healthcare, where new managers such as ward sisters and modern matrons will be expected to show team management abilities and a range of ways of working when in direct contact with patients. Assessment Centres are also common in sales where companies are looking for transferrable skills such as communication, confidence, empathy, social sensitivity and 'fluid intelligence'.
Assessment centres allow many companies and organisations to recruit the applicants they believe will be the best fit for them. It can be a tough and expensive process to deliver effective Assessment Centres, but they can result in better retention of employees and higher engagement with the employer.
Lastly, you must consider ethics and ensure that the tasks and activities that you input into your assessment centres do not unwittingly offend or areas that could be perceived as discriminatory. With this in mind, it may be worth refreshing yourself on the topic of unconscious bias.
Aaron Wallis are highly experienced in designing and facilitating assessment centres, in particular for sales staff. Also, many of the staff are highly trained in sophisticated psychometric aptitude testing methods. Aaron Wallis can design and manage the whole process for you as a specialised service, or as part of their retained assessment centre service offering. Please call 01908 061400 for more information or visit our recruit sales staff page.
---
---
---
Navigate our other employer advice categories
by clicking the following icons: