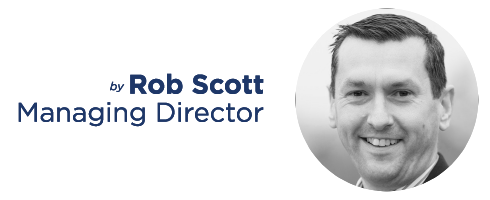 Video interviews are growing in popularity as employers look to find the very best talent, wherever they may be in the world. Using Skype, Google Hangouts or even Facetime is popular, but there are also many specialist video recruitment packages available.
The benefits of video interviewing
The main benefit of video interviewing is speed and flexibility. Using this format means you can take account of different locations and time zones, save travel time and keep costs down.
In addition, the video interview could be used as a screening process for vacancies, where there are a large number of potential candidates. Instead of interviewing each applicant individually on screen, you could request a short video presentation as part of the application process. This will not only let you match each application to a face and voice; it will give you an idea of the candidate's confidence, presentation and communication skills.
Some applicants may prefer the remote interviewing route, as they may find it both logistically easier to fit in with their current role and less intimidating than a formal face-to-face interview. However, they should still treat it as a structured interview, though, researching as they would for a face to face meeting, preparing, and dressing appropriately.
A video interview has one other benefit over in-person interviewing. It can be recorded, so can be reviewed as many times as necessary before a hiring decision is made.

In which situation should you use a video interview?
Employers have several options when it comes to using a video interviewing process.
If the candidate is overseas, you can agree on a mutually convenient time to speak online. That might mean an early start or a late finish, depending on the time zone, but it is a better option than missing out on a great candidate.
If you need to involve someone in another branch, a video interview with them could form part of your face-to-face meeting with the candidate. This has the added bonus of saving your colleague's time and money.
A video interview doesn't even need to be live. In some cases, you could send out a pre-recorded list of questions which your candidates would then answer by recording their responses.
Offering a video interview option is also good for recruiting to those jobs where the successful applicant will be working remotely for you.
Key steps to conducting an effective video interview
Preparation is always key for an effective interview, no matter the format. You should ensure that you have both the candidate's user name and phone number. If the visual technology 'goes down', you can opt to continue the interview by phone or reschedule to complete by video another day.
On that score, technology being what it is, it is always a good idea to check the equipment beforehand. What worked yesterday may not work today, and if something has failed, a dry run gives time to ring IT and have it sorted out, or switch to a different computer if needed.
The invitation to interview should contain the instructions and link the candidate will need to join a conference call or give details of the method you will use to contact them.
As the interviewer, it is your responsibility to introduce or bring into shot any other participants at the start of the call.
If you are new to video interviewing, it is wise to practice your technique beforehand so that you have a feel for how you will come across on screen. You should prepare questions just as you would for a face to face meeting and treat a video interview just the same as meeting the candidate in person. It may seem counterintuitive, but it is also a good idea to have a pen and paper handy to make notes.

Common pitfalls and things to consider
The biggest issue with incorporating video interviewing into your recruitment process is technology itself. Your carefully rehearsed questions will be useless if the connection is unstable. The result will be a patchy experience for both you and your candidate.
You should also consider whether hosting a video interview is appropriate for the role. When recruiting for an IT position, or one where video or conference presentations are crucial, it would be prudent to test your candidates' technical skills from the start. For a job which places less importance on these abilities, a meeting may be more suitable.
If you are interrupted by a noise outside or someone entering the room unexpectedly, the best way to deal with it is to apologise, mute your microphone and either wait until the noise has stopped or step out of view to speak to the person who has disturbed you.
And finally
Video interviewing can be a good way to conduct the initial stages of a recruitment process, especially when large numbers of applications are expected, or you are looking to hire from a wide geographical area. However, it is best to prepare for all eventualities as technology does not always perform as anticipated.
It is still a professional interview so you should be well prepared with interview questions and a recruitment process in which you can effectively judge and score one candidate against another, perhaps by introducing a scoring mechanism against required competencies. Finally, you may also want to refresh yourself on interview ethics and the subject of unconscious bias to ensure that you do not inadvertantly discriminate in your video interviews.
---
About The Author
---
---
---
Navigate our other employer advice categories
by clicking the following icons: