Recruit Sales Staff
Search Jobs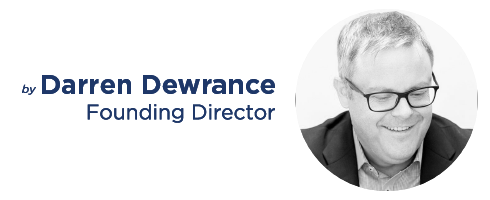 Commission Scheme Based on a Percentage of Turnover

Commonly adopted as it is easy to calculate for both employer and employee. However it can be potentially corporate suicidal as it means that the sales person can win unprofitable business but still earn decent commission! If adopted it should be based on achieving a minimum level of gross profit within the deal (or in an environment where your sales team are unable to negotiate in any way so that the GP level is maintained)

% of GP

Probably the most common commission scheme of all as the employer remains in control of the bonus pot and sensibly is only paying out bonus on definite contribution to the company coffers. However it can often be difficult for the employee to work out how much that £100K deal that they've just won is worth to their back pocket. Therefore it sometimes doesn't act as a motivator to take yourself 'out of your comfort zone' and to close that little bit harder to secure the deal.

% of GP and other factors such as meeting customer satisfaction, key performance indicators

In my years I have seen some unbelievable commission schemes based on points systems, meeting milestones as well as fiscal targets, meeting KPIs as a percentage of the commission scheme and so on and so forth. These schemes are normally introduced with every good intention to ensure that the sales professional doesn't win bad business or only sells products that the client actually wants. However, they are often ill thought through with the consequence that they are messy to calculate and are so complicated that the sales professional doesn't know if they're due 1p or £10K and it therefore doesn't act as a motivator.

A good scheme that does work taking in other factors would be commission paid out based upon the scores from a customer satisfaction surveys. For instance overall if the customer feels the service received was between 5 and 7 out of 10 then commission is paid at the standard rate. If it is below 4 then commission is paid at a lesser rate (or not at all) and if it is over 8 an additional accelerator or bonus is paid. In this way the scheme is motivational to the sales professional AND ensures that customers are satisfied. This type of scheme can be put to powerful use by Sales Directors looking to change their sales culture or approach to business.

% of GP above a threshold

I personally think this type of scheme is the best as it is both the fairest to the employer (i.e. a sales professional doesn't earn a bonus until they've covered their costs) and yet it is still easy for the sales person to know how much the 'deal' is going to be worth in their 'back pocket'. It therefore meets its purpose as a 'motivator' and is easy to calculate for all parties.
Read More about Devising Sales Bonus Schemes
---
Navigate our other Employers Advice categories
by clicking the following icons:




Recruit Sales Staff
Search Jobs