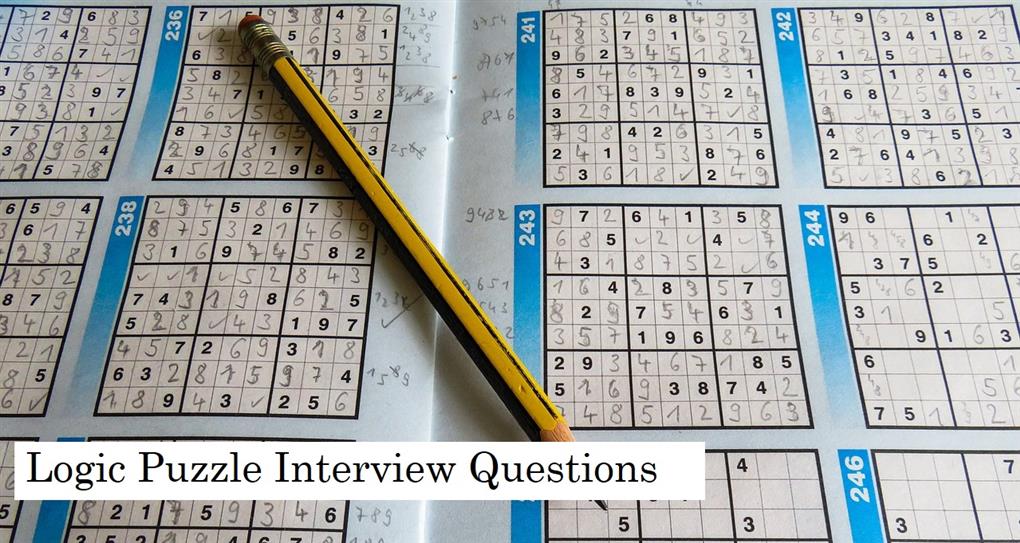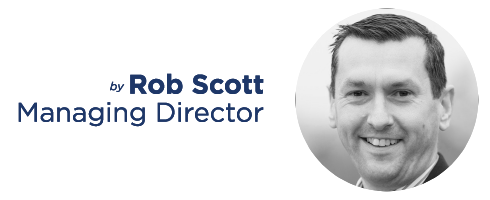 Not all interviews follow the same pattern. If you're looking to hire for a sales role that requires a lot of analytical work, or any role that requires problem-solving, it's possible you'd want to set puzzle questions to the candidate. After all, if they can't handle these, they're not likely to be much use for your business.
Most people going for these roles expect to be thrown a couple of 'live grenades' in the form of tough analytical interview questions. In this guide, we'll examine 'puzzle interview questions and answers' and give five great examples you can use. They've been chosen carefully to be challenging even for the savvy candidate who has already researched and rehearsed answers to the most commonly used questions.

Why use logic questions for interview?
If you're filling a normal sales position, there's no need. But if you're hiring a sales role that requires business intelligence or marketing analysis, or one that involves running reports on business activity to spot opportunities, then analytical interview questions could be relevant.
Some of the world's biggest companies, including Google, Apple and LinkedIn have used puzzle questions in the past.
Given that your candidate will be under some duress during the interview, it's useful to observe how they handle such teasers under pressure. What's their thinking process and do they assess the task logically?
Some questions (not our examples) don't have a right answer, such as "How many windows are there in London", but the interviewer wants to see how the candidate gets to an estimate. Do they fire questions back at you, even if it's as simple as: "Do you mean Central or Greater London?". Their questions help you understand their work and thought process.
That said, you need to use the tactic carefully. You can get false positive signals from a candidate who has already rehearsed common puzzle interview questions found on the internet. And if you make a judgement on a candidate, perhaps ruling them out of a job on the basis of their handling of a puzzle question, you could open yourself up to accusations of being inappropriate or, at worst, discriminative.
One last tip for you as an interviewer: don't ask questions that make you seem like you're 'showboating', so that if challenged by the candidate you can substantiate why you're asking.
So, let's get to it…

Five great puzzle interview questions and answers

1. Newcastle rain
Question:
You're about to board a flight to Newcastle from London. You want to know if it's raining, so you call three friends who live there. Each of them has a 2/3 chance of telling you the truth and a 1/3 chance of telling you a complete lie.
All three friends tell you that, yes, it's raining in Newcastle.
What is the probability that it is, in fact, raining in Newcastle?
Answer:
The answer is around 96%. How?
You only need one of them to be telling the truth. So, calculate the odds of them ALL lying, that's 1/3 multiplied together, making 1/27 (1/3 x 1/3 x 1/3).
So that's a 1 in 27 chance that all three friends are lying. Now, turn that around, and it's a 26/27 chance one of them is telling the truth – or about 96% - and that it is, indeed raining in Newcastle!

---

2. Juggling jugs

Question:
You have a 5-litre jug and a 3-litre jug. That's nice, but how do you measure out exactly 4 litres without using any other equipment?
Answer:
This is a good logic question. First fill the 3-litre jug and pour it into the 5-litre jug. The 3-litre jug is now empty, and the 5-litre jug has 3 litres in it. Still with us?
Now fill the 3-litre jug again and tip it slowly into the 5-litre jug. You'll get 2 litres in before the 5-litre jug is full, because it already has 3 litres in from before? OK so far?
Now you have 1 litre left in the 3-litre jug and the 5-litre jug is full.
Empty the 5-litre jug. Now pour the remaining 1 litre in the 3-litre jug into the 5-litre jug.
Lastly, fill up the 3-litre jug again and tip it all into the 5-litre jug, which now ends up with exactly four litres in it!

---

3. Snail trail
Question:
A snail sits at the bottom of a 30-foot wall. Each hour it can climb three feet, but it then slips down two feet. How long does it take the snail to reach the top?
Answer:
A slimy question. The answer is 28 hours. That's because for the first 27 hours it climbs a net one foot. But in the 28th hour it reaches the top with its three-foot climb before having the chance to slide down two feet.
---

4. Door to door
Question:
You are confronted by two doors. Opening one leads to certain death, while the other provides untold riches. Standing outside are two men, who both know which the treasure door is. One always lies, and the other always tells the truth.
You don't know who is who and have just one question to save yourself from death. What do you ask, and to whom?
Answer:
The answer is you can ask either man: "Which door will the other man say leads to untold riches?"
Why? Because the liar will give you the WRONG door because he'll lie about what the 'truth teller' will say. And the 'truth teller' will give you the WRONG door because he'll correctly tell you the liar will be lying.
So, without further ado, you can select the opposite door to the one either of them says. And be very rich indeed.

---

5. A quacking question
Question:
There are two ducks in front of a duck, two ducks behind a duck and one duck sitting in the middle. How many ducks are there?
Easy, you say. There must be five, in the shape of the number 5 on a dice.
Answer:
Wrong! There are three standing in line. The last two are behind the front duck. The front two are ahead of the last duck. And one of them is in the middle.
So, there you have five logic questions to use at interview. For the right role, they can be useful. But be aware the candidate might know the question, so balance their answer with your assessment of their overall interview performance and skillset.

---
Navigate our other Employers Advice categories
by clicking the following icons:




You May Also Like