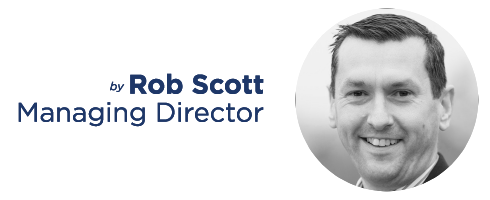 Unfortunately, not everyone you interview during recruitment will be right for your business. For whatever reason, there will always be cases where the applicant just isn't right. Time is valuable in business, but there are a range of reasons why you should respond to candidates with a simple rejection letter. Here's our guide to rejecting applicants, and a sample letter for you to use for your candidates.
Why is it worth writing a rejection letter?

Rejected applicants should still have a good opinion of your business
Even if a candidate doesn't meet your requirements, it's important to treat them with respect so that they don't spread negative comments about your company. In a similar vein of thought to customer service interactions, a bad experience is far more likely to be shared than a good one.
It can save you time
Candidates who have invested time in a job vacancy will often reach out to employers who they have not heard back from. A simple interview rejection letter can save valuable time by letting candidates know where they stand.
Candidates may still be of use in the future
Often when an applicant isn't suitable for a current position, they could be suitable for another role presently or in the future. This is particularly important in specialist fields, as these types of industries are small worlds where you will likely interact with the same person again.
Rejection letters are easy to write
A simple response can be written and posted within minutes, candidates are usually satisfied with one simple, constructive piece of feedback which the can take into the future. Here is a sample interview rejection letter written by Aaron Wallis Sales Recruitment:
View the full job rejection letter sample in your browser here.

Things to consider:
All applicants want from a rejection letter is a piece of constructive criticism which will help them in job applications for the future. When interviewing a candidate, or reading through an application, it can be good practice to already be thinking of that one piece of constructive criticism you can give if you have decided they are unsuitable for the position.
There will be occasions where you want to put more time and effort into writing a rejection letter and this is to be expected. Examples of these times can be:

An applicant where you have a personal relationship already – often it can be worth going into a bit more detail why they are not suitable for a position with candidates who you deal with regularly. In these cases a phone call can often be more appropriate.

Lengthy recruitment processes – for a vacancy which has a series of rounds, e.g. first, second and third interviews, it is usually worth writing a more personal rejection letter. If a candidate has passed a series of rounds it will probably be someone you could consider in the future!

Someone who has obviously invested a lot of effort – candidates who have travelled a long distance or who have had to invest a lot of time into an application should deserve a more detailed rejection letter than someone who has failed on the first round due to a psychometric test. This is common sense, but goes back to the idea that you want to give people who could talk about your business a good experience, even if they have been rejected.
Letter, email, or phone call?
In this day and age, the majority of rejection letters are sent through email. After all, over 90% of job applications are sent through a website or email anyway!
However, usually in particularly formal cases, there can be occasions where a letter can be sent through post to an applicant's address. This can happen when an application has to be sent through a letter in the first place.
A phone call is most suitable for a candidate who has invested a lot of effort into a recruitment process. The same best practices apply to rejection phone calls, where it's important to have at least one piece of constructive criticism in mind, and to thank the applicant for the time they have spent getting to know your business. Make sure to end the call in a positive way, and field any questions they might have about where they went wrong.
What's the best timing for sending a rejection letter?
A common misconception with sending rejection letters is that you need to wait a given period after the application or interview to treat the candidate with respect. Employers often think that if they send a rejection too quickly, candidates will feel down that they haven't had sufficient consideration.
However, in most cases you will know relatively quickly whether a candidate is a good fit or not for the position. During these times you will have an immediate reason why they don't fit the job, e.g, failing a skills test which is required, not having a relevant qualification, or having too little or even too much experience. As long as you pass this reason over to the candidate, there's no reason why you can't send the rejection letter even the day after an interview or application.
There will be cases where you need to discuss with your colleagues or deliberate over a candidate, and this process can be as long as it needs to be. For particularly long decision making periods, it can be a good idea to send a simple response to candidates to thank them for their time and to ensure them you will get back to them after you have made a decision.

Rejecting an internal candidate
For a lot of vacancies, the position will be advertised both internally and externally for applications. Rejecting a candidate who is already part of your business can be a special case, as it's important to treat them with as much respect as possible to make sure they are still happy in their current position. Often it can be worth following up a letter with a quick one-to-one meeting to ensure them they are still valued in your organisation. Tell them why they were unsuitable for the vacancy, and how you will help them with their personal development in the future.

Rejecting a candidate based on 'cultural fit'
'Cultural fit' in recruitment can be a controversial area, as it often comes across as an employer just picking an excuse out of the bag if they can't put their finger on why someone isn't right. Despite this, recruiting someone who is going to fit into your organisation and get on with people is a crucial element of the job, and shouldn't be underestimated. It's important when rejecting a candidate based on a personal element to be careful in how you say or write it, as you can open yourself up to claims of discrimination if you're not careful.
Our best advice when scrutinising candidates based on cultural fit is to refer back to what your organisation's values are, and to think carefully about how you say why they wouldn't fit. Often there will be other reasons for rejection and it might just be easier to state something other than 'cultural fit'.
Finally, if you are recruiting and you feel you are struggling to find the right fit for a vacancy,
get in touch
with Aaron Wallis Sales Recruitment.
You May Also Like