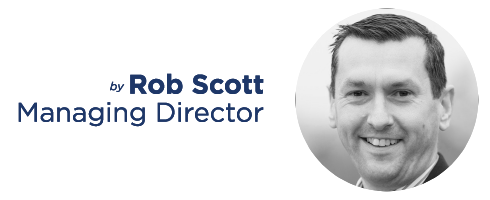 Hiring a good sales manager is vital to any organisation that's serious about building and growing their sales income. However, it's often a misunderstood position.
Being the best sales representative does not necessarily mean they will progress to be a successful sales manager. The skillsets required are different, and if you get this wrong then you will not only be left with a second-rate sales manager, but it will also cost you a star sales performer that is now absent from the field.
Competencies, characteristics and traits to look for
While several key competencies and characteristics will dovetail in any management position, like having empathy, showing gravitas, adaptability and listening skills, sales managers must possess some additional bespoke qualities.
Look for an ability to forecast, not just when it comes to sales numbers and budgets, but also in terms of predicting changes in the market and having strategies in place to cope with any eventuality. While salespeople will have the inherent skills required to sell, their manager must be able to train and mentor them to inspire growth.
Thomas International, a leading provider of occupational psychometrics, recently claimed that Sales Managers achieved 25% more sales when they had higher than average Emotional Intelligence (Thomas, 2019). Emotional Intelligence is, broadly, the ability to recognise the emotions of others and comprehend and control your own feelings.
Salespeople are a special breed, and Emotional Intelligence is critical to successful sales management. Salespeople, by nature will be confident, but there can be a potent mix of egos in any sales team. The successful sales manager must possess the emotional intelligence to get the best from all members of a sales team, knowing when to motivate, support, deal with egos, encourage or discourage competition and constructively criticise, while still coaching to optimum performance.
While we know that savvy candidate can make their CV look impressive, but it's only by asking probing interview questions that you can get an accurate picture of an individual's capability for sales management.

Great Questions for Sales Manager Interviews
Here is a collection of crucial questions that will help hiring managers identify standout candidates.
Five questions to evaluate traits
What personal qualities do you possess that makes you a successful sales manager?
How would you motivate a struggling salesperson in your team?
How would you create a positive yet competitive atmosphere within your team here?
Would you prefer to be out there selling rather than being stuck in the office devising strategies?
Define managing and leading, and what is most important?
Five questions to examine their past success
How did your sales team perform against targets in the last financial year?
What made you successful as a salesperson yourself, and how will your experiences in sales help how you manage your team here?
Can you tell us about a time you created a successful strategy and how you implemented it?
How do you go about goal-setting and ensuring your team reaches its target?
What was the most significant learning curve that you overcame to become a successful sales manager?
Five questions to scrutinise cultural fit
What do you think are the necessary skills and attributes for success in a Sales Management role?
What do you think it takes to be a good leader?
What does a good manager need to do within this organisation?
What do you find rewarding about motivating and mentoring people?
What are your values, and how do you feel these underpin your continuing success? (see value-based interview questions)
For further information see interviewing for cultural fit

Polishing your hiring process
With an abundance of talent in the sales sector, your recruitment process must be as efficient as possible to ensure you get the best candidates on board. If you don't, one of your competitors surely will.
Identify needs – be sure there is an absolute need for the position, or if existing business processes and structures can shift to accommodate it.
Consider internal applicants – are there suitable candidates already working for you? Can they move as part of ongoing development? Make staff aware of the opportunity.
Select a recruitment firm or a headhunter – look for experts in their field like Aaron Wallis sales recruitment. Choose an agency carefully and partner with them. If you commit to them then they will commit to you and target both active and passive job seekers.
Job descriptions and profiles – be definitive about the sought role and characteristics, experience and skills of the person expected to fill it. Be clear about salary expectations and precisely what you are looking for so that you do not miss it when they are sitting in front of you. See the importance of person specification
Put together the package – include all benefits like the car, pension, holiday, commission and bonus details and flexible working. Do some basic research by searching, as if you were the target candidate on a major job board and ask yourself whether it is competitive enough to attract the best Sales Manager?
Be assured with your interview process – where, when, and who will take part, how you make your final decision and how you inform rejected candidates.
Have an effective onboarding process – it's one thing getting the right person through the door, but what's the process to ensure that they settle down quickly and blossom in your company.
Conclusion
In any sales-led company, hiring the best sales manager must be your priority. If your sales team is motivated, firing on all cylinders, meeting or smashing targets, then your business will grow.
Get the sales manager recruitment process wrong, and you could impact a team that directly affects both your top and bottom line. Using sales recruitment specialists like Aaron Wallis will help ensure you get the right person for the Sales Manager vacancy.
---
About The Author
---
---
---
Navigate our other Employers Advice categories
by clicking the following icons:




You May Also Like