Choosing between whether to hire from outside of the business or to internally promote can be a difficult choice for an employer. Both methods come with their pros and cons as they are very different ways of filling a vacancy. Here's our guide on making the decision between internal and external recruitment.
When a business looks to fill a position by promoting or transferring an existing employee in another role. The key aspect of internal recruitment is that the vacancy is filled by someone already employed by the business.

External Recruitment
When an employer looks to fill a vacancy from an applicant outside of the business. Common sources of external recruitment involve advertising a position on job boards or employing a recruitment agency.
Internal Recruitment

Advantages
Internal recruitment can be cheaper – potentially the biggest reason why internal recruitment is so common is that it does usually work out cheaper. Employers can save money by internally promoting as they can often get away with offering a small pay rise to the employee for the new role, rather than paying the industry standard for the position.

Current employees take less time to get up to speed – induction processes do take time for new staff, and it can take a new employee a while to get used to the organisation before they start performing to their potential. Internal recruitment can get around this by putting an employee into a position that will hit the ground running.

Internal recruitment can be quicker – considering candidates that you already know the strengths and weaknesses of can mean a quick decision on who is right to fill the position. Often if a business is considering internal recruitment they will already have someone in mind from their current staff.

Motivates current staff – a business which has a culture of internally promoting when the time is right can incentivise staff to work harder if they think their work will be rewarded. In both the consideration period and everyday work, employees tend to work harder if they feel they are working towards something.
Disadvantages
Limited applicant pool – the biggest limitation with external recruitment is that you only have your current employees to choose from. External recruitment can provide candidates from literally anywhere, giving you the best chance of making the right hire.

It can be hard to reject internal candidates – choosing one current employee over another for a position can cause resentment for the person not picked for the promotion. For more tips around rejecting candidates, including current employees, read our guide to rejecting candidates here.

Internal recruitment creates another vacancy to fill – transferring an employee from one area of your business to another means that another role will be need to be filled. This often solves one problem by creating another!
External Recruitment

Advantages
New people bring new ideas – a business's processes can become stale if new people aren't brought in to innovate and improve ways of doing things. This is especially significant in creative or technical industries where businesses need to keep up with and beat competitors to survive. Poaching competitor's staff can provide your business with insight into your competitor's processes and methods, which can be a key strategy in keeping your business ahead of the curve. Alongside this, new staff can bring new connections and sales leads to your business.

More sophisticated recruitment process – hiring through a specialised recruitment agency can bring with it expertise in recruitment which you wouldn't necessarily get in-house. The use of psychometric tests, bespoke interviewing and independent validation can help you find someone who will actually perform for your business.

A wider number of candidates – advertising a vacancy properly through a number of job boards and other applicant sources will provide a much larger range of candidates to choose from than internal recruitment sources. Without reviewing a large range of applicants, you don't know what you're missing out on!

External recruitment can also be motivating – Hiring a new manager in your organisation will motivate the employees that will report to the new manager. Everyone's experienced working under a new boss and trying to impress them!
Disadvantages
External recruitment can take longer – it's true that it will take longer to recruit after a process of advertising for the job externally. This is natural as you have to go through the process of advertisement, consideration and decision making in order to recruit from outside of the business effectively. Although, in the cases where you won't have an employee who is right to be promoted, you will have to go through this time period no matter how you recruit.

It can cost to advertise – there are more costs involved with external recruitment as the majority of job boards charge to advertise. However, nearly always the price of advertising for finding the right candidate is well worth it.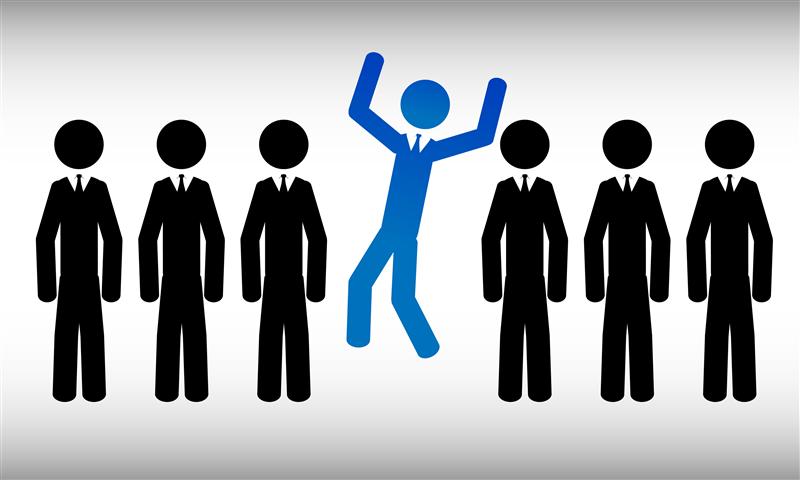 Things To Consider:
Combining internal and external recruitment
There's no reason why you can't combine internal and external recruitment! For the majority of cases, the most effective recruitment strategies will utilise consideration of both internal and external candidates. After-all, deciding between the two methods needs to be done on a case-by-case basis. There will be times where you have a current employee who will be a perfect fit for a new vacancy, and equally there will be times where you will need to look elsewhere.
Even if you think you have someone in mind for a position, it can be worth looking at external sources just to see how that person compares to the competition.

Cost debates between internal and external recruitment
The majority of people would argue that external recruitment costs more than internal promotion. However, this isn't necessarily true. Considering a wider range of candidates through external recruitment can reveal someone who is right for your business and costs less. Over the years we've found an array of candidates who have the right experience for a role and are looking for a salary below our client's budgets.
As well as this, internal recruitment usually leaves your business a 'man down' in another area, which will need to be filled by another recruitment process. It can be hard to keep shifting people around in your business and you will usually need to consult an external recruitment source no matter what you do!

Finally, if you have a vacancy which you are struggling to fill, contact Aaron Wallis Sales Recruitment. We can help with recruiting the right person for your business.
---
Navigate our other Employers Advice categories by clicking the following icons: