Recruit Sales Staff
Search Jobs

10 Tips To Managing Safety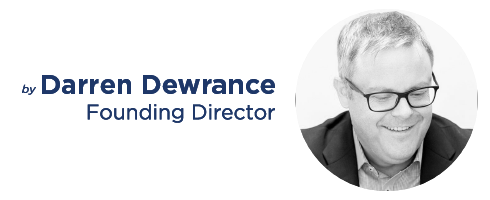 Our friends at Sensible Safety Solutions Ltd have provided a useful article on Health and Safety in the Workplace specifically for sales teams.
The Health and Safety (Offences)Act 2008 came into force on the 16th January 2009 prompting a raft of warnings to employers who may be tempted to cut corners in the credit crunch that it may end up costing them their business and even their freedom.
The new Act raises the maximum fine that can be imposed by the magistrate's courts for breaches of health and safety legislation from £5000 to £20,000 and makes imprisonment an option for more offences.
Chief Executive of the Health and Safety Executive, Geoffrey Podger, pointed out that although the Act does not impose any new duties on employers or businesses, it will act as a real deterrent to those who do not take their health and safety responsibilities seriously.
He added that his message to many employers who do manage health and safety well was that they have nothing to fear from the change in law and that they will retain the important safeguards that ensure our inspectors use their powers sensibly and proportionately and only continue to target those who cut corners, put lives at risk, and who gain commercial advantage over competitors by failing to comply with the law.

Here are 10 top tips:
Provide strong leadership that demonstrates support and commitment to health and safety. You cannot have one rule for the workers and another for the bosses.

Your policy must include the arrangements for health and safety. A policy statement alone is inadequate

Breaches of legislation can result in fines, imprisonment or business closure. Know the relevant legislation for your business and comply.

Conduct your risk assessments using a systematic approach. Consider all risks relevant to your business activities and operations. Remember to document your findings.

Investigate all accidents. Claims can be made up to three years from the date of the accident or when the illness is identified by a doctor. Protect yourself by conducting a formal investigation, find out the real cause of the accident so a recurrence can be prevented.

Provide PPE to employees. Record all issues of PPE. Remember, PPE has to be issued free of charge. Ensure PPE is being worn. Keep records of these checks and actions taken to ensure compliance.

Keep records of all training provided. Records give the HSE evidence training was provided.

Communicate H&S through all levels of your company.

Set safety standards for all employees not rules. People incorrectly still believe rules are there to be broken.

Ensure you have access to competent H&S advice. If this is not available "In House" then you can outsource this resource.
Sensible Safety Solutions Ltd provide a very good health and safety compliance service.
If you do not already have access to H&S advice then please contact alan@sensiblesafetysolutions.co.uk for more information on the services provided by Alan Dawson of Sensible Safety Solutions Ltd.
---
Navigate our other Employers Advice categories
by clicking the following icons:




Recruit Sales Staff
Search Jobs