Which sales roles have the most hybrid or remote working?
Looking for a sales role that suits your work patterns better?
Aaron Wallis Sales Recruitment has conducted a study into the top 25 sales job titles that allow remote or hybrid styles of work by analysing over 780,000 listings on the top 5 job boards in the UK.
.
Summary of the results
The sector most likely to allow flexibility: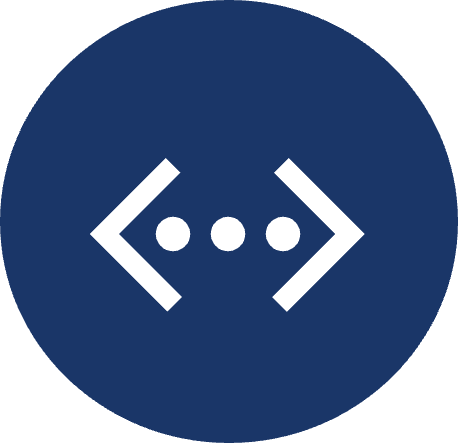 Digital Sales
50.3% hybrid
20.8% remote
Role most likely to grant hybrid working: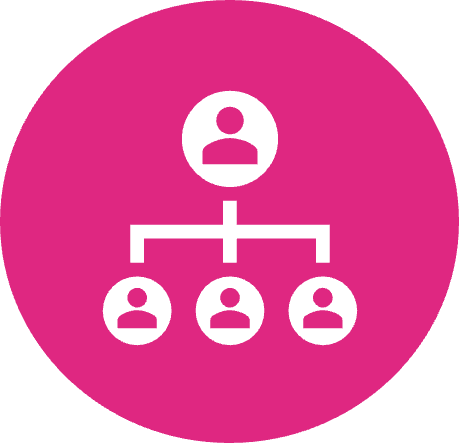 Business Development Director

46.6% hybrid
10.8% remote
The role most likely to allow remote working: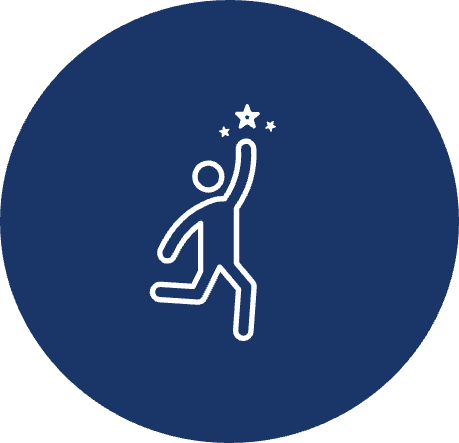 Customer Success Manager
34.9% hybrid
17.3% remote
The role advertised with least flexibility: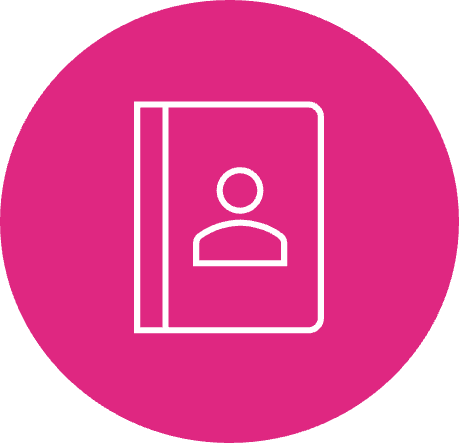 Sales Administrator
18.6% hybrid
2.3% remote
Which business sector allows the most flexibility in work style?
Digital sales roles lead the study in terms of flexibility with working patterns – 50.3% are advertised with the possibility of hybrid working and 28.1% remote. Industrial and Medical sales roles lag behind and are more likely to expect you in the office or out in the field every day.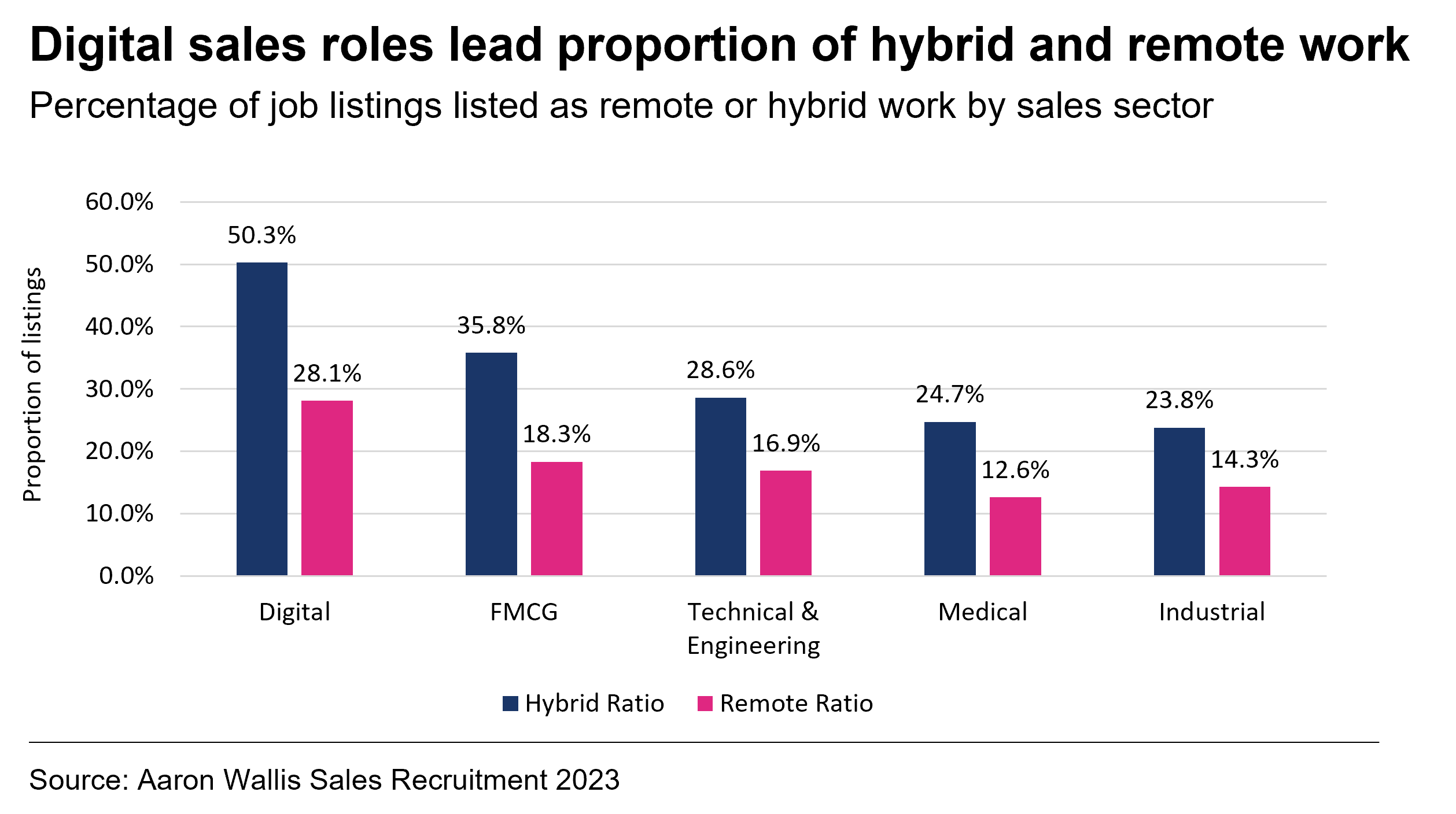 Which job titles are advertised the most as hybrid working styles?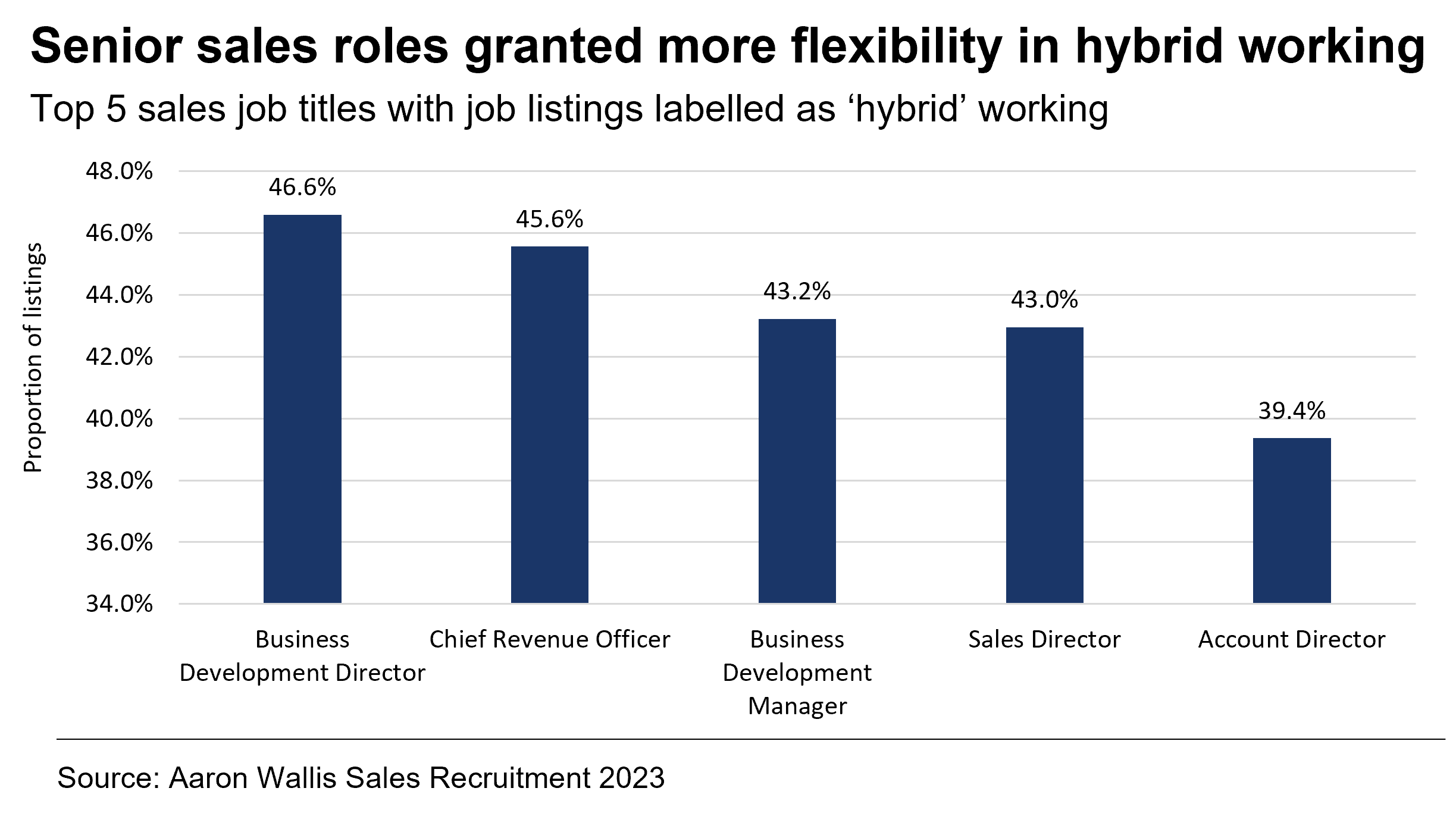 The research suggests senior sales roles are more commonly advertised as hybrid working styles with Business Development Directors (46.6%) and Chief Revenue Officers (45.6%) leading the study.
We believe these senior roles are often advertised with the potential for hybrid working to attract the very best talent in the market with proven success records.

4 of the bottom 5 sales job titles for hybrid working roles are below managerial grade, with only 19% of Sales Administrators and 20% of Business Development Representatives job vacancies listed as part work from home working styles. 
Most likely these types of roles are advertised as primarily office work roles due to being more reliant on in-person supervision and training.
Which job titles are advertised the most as remote working styles?

Customer Success Manager's are the most likely sales role to be advertised with a remote working style with our research finding 3,457 live UK remote roles out of a total 20,002 (17.3%).
The growth of SaaS business models is likely a factor here, with digital service businesses more likely to allow remote working and utilise CSM roles. UK SaaS spending has grown from £18.5BN to £31.5BN since 2016.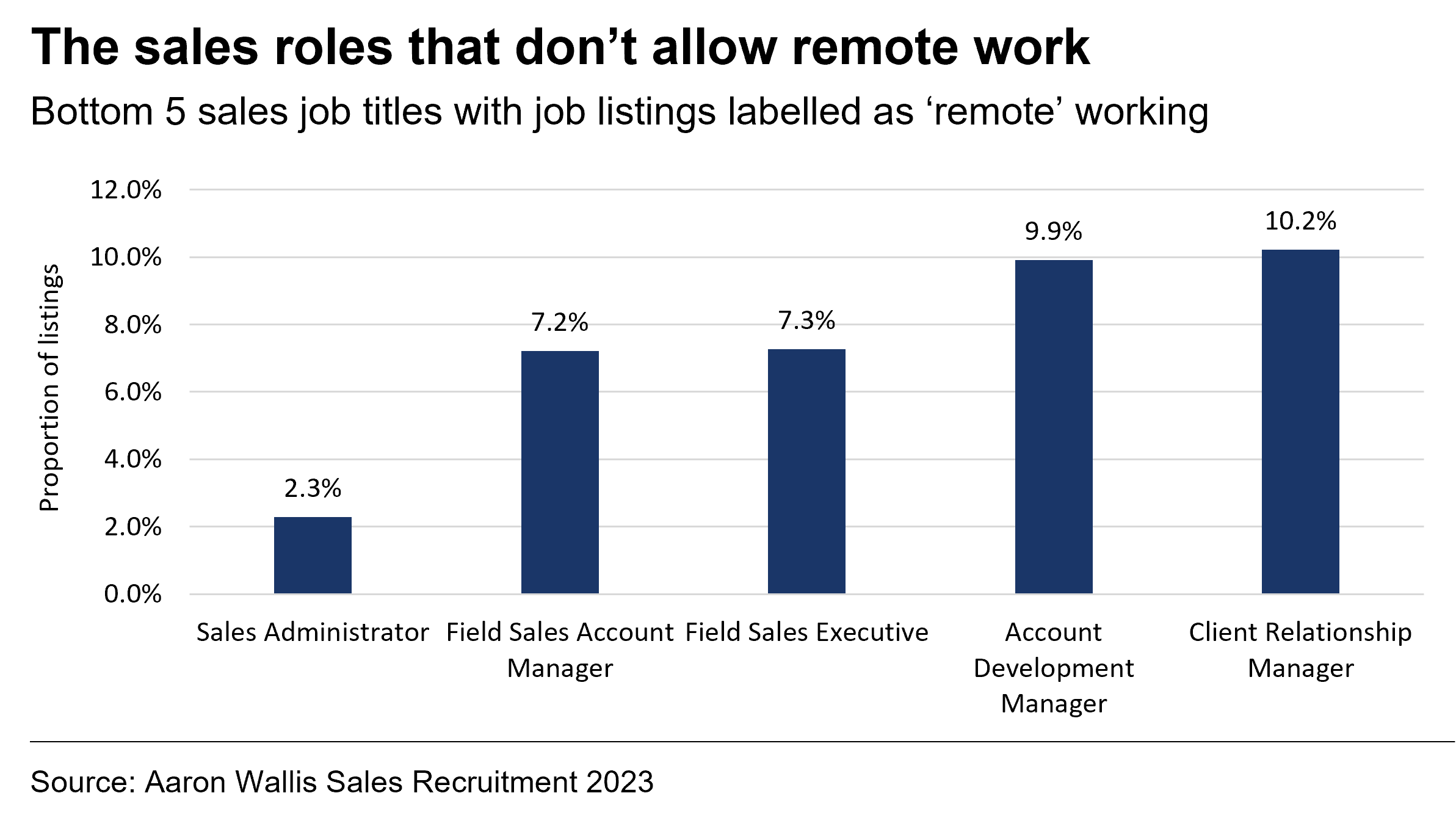 Unsurprisingly Field Sales roles are amongst the least likely titles to be listed as remote work with Field Sales Account Managers (7.2%) and Field Sales Executives (7.3%) in the bottom 3. Meeting clients across localities is rarely suited to those with home offices. 
About the data
Data was collected through scanning live Sales job roles as of January 2023 on LinkedIn, Monster, CV Library, Indeed and TotalJobs. Over 780,000 total listings were analysed to review their working styles across 25 top sales job titles. This total data was then de-duplicated to find unique sales job vacancies. 
The 'by sector' analysis was conducted by grouping sales roles into 5 key categories (Digital, FMCG, Tech & Engineering, Medical & Industrial) using natural language processing of the job advert.
View or download the data
.
We welcome use of our data in other publications or websites. Please reference Aaron Wallis Sales Recruitment and https://www.aaronwallis.co.uk

Rob Scott Says
Managing Director at Aaron Wallis Sales Recruitment
"Increasingly, we are seeing a candidate-driven market pushing employers to advertise roles with flexible working patterns that attract the best talent. 
Hybrid or remote work patterns usually allow you to consider a broader candidate pool based on location, which always helps find the best candidates for a role."
The increasing trend of remote and hybrid styles of sales roles
There are several reasons why more sales roles are now being conducted in a work from home or remote style of work. One of the main reasons is the advancements in technology and communication tools that have made it possible for sales teams to work remotely while still maintaining effective communication and collaboration with their colleagues and clients. Additionally, remote work allows for a more flexible work schedule and eliminates the need for commuting, which can lead to increased productivity and job satisfaction for sales staff.
The COVID-19 pandemic is a key driver of this, which has accelerated the adoption of remote work in many industries, including sales. With the need to reduce in-person interactions and maintain social distancing, companies have had to quickly adapt their sales strategies to a remote model. This has led to an increased emphasis on digital marketing, virtual sales calls, and remote networking.
Furthermore, as companies are recognizing the benefits of remote work and the ability to attract and retain top talent regardless of location, more and more companies are beginning to adopt permanent remote work policies, or at least hybrid models where employees can work remote a certain number of days a week. This allows companies to access a wider talent pool, reduce office-related costs, and increase employee flexibility.
Search jobs
With hundreds of jobs available, now is the time to look for your perfect position
Recruit sales staff
Just fill in your details below to get started