Recruit Sales Staff
Submit CV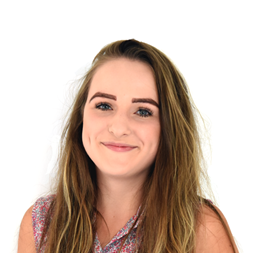 Story
Sophie is a recruitment consultant who enjoys spending time with family and friends, a glass of white wine in the evening and going on countryside walks in her spare time. Very bubbly, enthusiastic and talkative and enjoys helping and supporting candidates and clients through the recruitment process.
Facts about Sophie
Fave Film
Just Go With It
Fave Food
Hoisin Duck Wrap
As a child what did you want to be when you grew up?
A Police-woman
Favorite thing about working in Recruitment
Talking to new people, and getting the opportunity to help them daily!
Why do you think Aaron Wallis is the best?
Friendly, supportive team!
What is a skill you'd like to learn?
I'd love to learn another language! It would be so useful!
Dream Holiday
Florida - to visit Miami and to swim with dolphins!
If you had a million pounds to give to a charity, who would you choose?
Dementia UK
Recruit Sales Staff
Submit CV