Recruit Sales Staff
Submit CV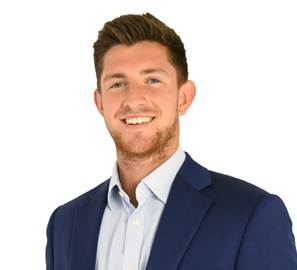 Story
George is a consultant at Aaron Wallis who predominantly works both technical and commercial sales roles. George has a first class degree in Criminology, a background in Cyber Security, and is often on hand sorting out IT/Data Protection issues in the business. George has a very outgoing and active lifestyle and plays Minor Counties Cricket for Buckinghamshire CCC. When not in the office, you will find George on the golf course or on the cricket pitch, or down the dessert isle in Tesco's searching for Cadbury doughnuts in the late hours of the night.
One thing for certain though is that you will never catch George making the tea or the coffee … a very good drinks dodger indeed!!
Facts about George
Fave Film
Priscilla Queen of the Desert
Name two things you consider yourself to be very good at –
Cricket and eating Maltesers
Favorite thing about working in Recruitment
Being able to make a difference, and see that impact
Why do you think Aaron Wallis is the best?
Egg Club - we've got a supportive and inclusive environment and it's great to work in
Describe your life using film titles
Curious George
What makes a great sales person – 3 qualities?
Great listening skills, great questioning skills, doing what you said you were going to do
when you said you were going to do it;
Dream Holiday
Safari in Africa!
Recruit Sales Staff
Submit CV