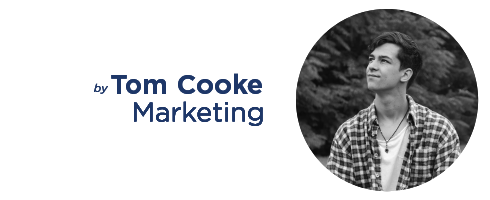 Growing a successful brand often means the difference between business success and failure. Alternatively, working for one of the up-and-coming business elites at the right time can really kickstart your career.
We're interested in which brands have grown the most in interest in 2017 – so we've conducted a study on brand growth using the top brands in the World.
Using data from Google Trends, we've researched the most valuable 100 brands in the World1 to find out which companies have increased their brand presence the most in 2017.

Methodology

Google Trends measures 'Search Interest', where search-engine data is aggregated around a topic, or in this case a business, to reflect changes in discussion and interest. Over a given time-frame a topic is scored weekly with a percentage out of 100, where the week with the most discussion and interest in the date range will be given a score of 100%.
Our data takes an average of the relative search interest score from January 2016 to November 2017 – ignoring November 20th to December 31st of 2016 to eliminate missing trends in seasonality (a lot of retail brands pick up in interest around Christmas).
If a brand has a higher average relative search interest in the weekly index of 2017, we can assume that their brand has grown year-on-year, as more people are searching for them and discussing them online.

10 Fastest Climbing Global Consumer Brands 2017:
From our dataset, we've picked out the top consumer 10 brands by the difference in search interest between 2016 and 2017:
Brand
Brand Category
Relative Search Interest - 2016
Relative Search Interest - 2017
Year-on-Year
Difference
Pretty Little Thing
Fashion
25.0%
58.6%
33.6%
Gucci
Fashion
34.6%
61.7%
27.2%
Louis Vuitton
Fashion
64.1%
82.8%
18.8%
Maotai
Alcohol
43.9%
60.6%
16.6%
Netflix
Media
71.8%
86.0%
14.2%
China Mobile
Telecoms
72.1%
84.7%
12.5%
Xfinity
Telecoms
63.4%
74.9%
11.5%
Ping-An Insurance
Insurance
59.6%
70.9%
11.3%
KFC
Fast Food
77.6%
88.9%
11.3%
Huawei
Telecom Hardware
67.7%
78.5%
10.8%

Rising Fashion Brands:
The three fashion brands of PrettyLittleThing, Gucci and Louis Vuitton top our study with each of the clothing outlets increasing in search interest significantly between 2016 and 2017.
PrettyLittleThing have grown their brand presence dramatically in 2017, with the women's fashion retailer over doubling their average search interest score.
Since their inception in 2012, Pretty Little Thing have partnered with global celebrities including Miley Cyrus, Rita Ora, Nicki Minaj and Kylie Jenner2 , achieving huge amounts of publicity which has undoubtedly contributed to their recent success.
Similarly, the luxury fashion brand from Italy, Gucci, have grown significantly in 2017, reporting that for the first 9 months of the year their revenues were up 44.5%3 . Many suggest that Gucci and Louis Vitton's recent success has come from an uplift in interest from a younger audience and 'Millennials'4 .

Growing Chinese Brands:
Four Chinese companies made it into our top 10 fastest growing consumer brands worldwide: Maotai, China Mobile, Ping-An Insurance and Huawei.
By now, a lot of Westerners will have heard of Hauwei - who have been competing with Apple and Samsung in a lot of European markets by selling more economical handsets.
China's state-owned liquor brand Maotai has expanded rapidly in 2017 by launching into new territory - last week starting trading in 27 countries in Africa and rapidly expanding abroad5 .
Ping-An Insurance have also made great strides forward, as of May 2017 becoming the largest and most valuable insurance company in the World6 .

Unsurprisingly, Netflix also made the cut, now a worldwide household name with over 110 million subscribers and counting7 .

10 Fastest Climbing Global B2B Brands 2017:
We also segmented our study to discover which business-to-business (B2B) brands grew in interest the most in 2017:

Brand
Brand Category
Relative Search Interest - 2016
Relative Search Interest - 2017
Year-on-Year
Difference
Tencent
Software
28.1%
61.4%
33.3%
Baidu
Search Engine Advertising
75.9%
89.7%
13.8%
Sales Force
CRM Software
74.8%
83.2%
8.3%
DHL Express
Courier & Logistics
64.5%
70.7%
6.2%
Accenture
Management Consultancy
78.3%
84.4%
6.1%
FedEx
Courier & Logistics
63.7%
69.1%
5.5%
Costco
Wholesaler
63.7%
68.7%
5.0%
Rolls Royce
Automotive & Aeronautics
57.2%
62.1%
4.9%
United Parcel Service
Courier & Logistics
58.2%
62.4%
4.2%
China Construction Bank
Investment Bank
80.5%
84.0%
3.4%
Chinese Growth Again:
Tencent, who own China's biggest social network WeChat, as well as the massive gaming franchises League of Legends and Honour of Kings top our study, over doubling their relative search interest in 2017.
Forbes now report that Tencent's owner, Ma Huateng, is now richer than the founders of Google, up to the 13th richest person in the World8 .
Similarly, China's largest search engine Baidu, rose in global popularity - increasing their relative search interest by 14%.

SalesForce, the US cloud-based and software technology company came third for brand growth in the B2B businesses we studied, rising in search interest significantly - 9% up year-on-year.

Conclusions
For both consumer and B2B audiences, Chinese brands featured heavily in our brand growth study, potentially suggesting further internationalisation of global companies and a pickup of Chinese brands worldwide in 2017.
The successful expansion of brands like Maotai and Hauwei into markets outside of China has resulted in a pickup in Google searches around these businesses, suggesting an increase in brand presence between 2016 and 2017.
The top three growing brands in our study were online fashion businesses - potentially suggesting a growth in eCommerce searches in 2017. This trend continues outside of the top 10 risers, with other online retailers like Amazon and Zara being in the top 20 brands and also increasing their search interest.
Increasingly, consumers are starting their sales journey online.
For the full results of our study, visit or download the PDF at the bottom of the page.

Why Work For a Growing Brand?
Particularly in a sales role, working for a brand which is increasing in interest and brand presence can make it a lot easier to close deals and make sales.
Both businesses and consumers want to buy or do business with the most on-trend or innovative businesses - people like to buy the latest products and companies like to work with other companies which have a product or service effective to solve a business problem.
As well as this, growing brands tend to grow their workforce consistently and significantly, increasing your development and promotion prospects.
Working for the right brand at the right time can really push your career in the right direction.
References
1) http://brandz.com/report/global/2017
2) https://en.wikipedia.org/wiki/Umar_Kamani#PrettyLittleThing.com
3) https://www.forbes.com/sites/pamdanziger/2017/11/16/guccis-cracked-the-luxury-code-with-millennials-thanks-to-its-dream-team-of-bizzarri-and-michele/#286dedc41523
4) https://www.campaignlive.co.uk/article/luxury-fashion-brands-winning-uk-millennials/1424566
5) https://citizen.co.za/news/south-africa/1732635/china-sa-strengthen-trade-with-launch-of-national-liquor-brand-in-ctown/
6) http://www.telegraph.co.uk/business/2016/05/25/the-most-valuable-companies-in-the-world/ping-an-insurance/
7) http://www.nasdaq.com/article/why-netflix-nflx-is-a-strong-growth-stock-cm866364
8) https://www.forbes.com/sites/kerryadolan/2017/11/21/chinese-billionaire-behind-tencent-cracks-the-worlds-top-ten-richest-for-the-first-time/#56839ee8446e

We welcome use of our data in other studies or articles. Please reference Aaron Wallis Sales Recruitment and www.aaronwallis.co.uk as the author of the study.
Our Services
Specialist Sales Recruitment Agency