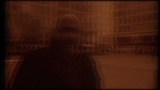 Movember
Merry Movember!
Aaron Wallis Celebrate Movember!
In 2013 we took part in Movember (as we do every year), and we recorded our progress here! Take a look at our efforts, and remember to donate to Movember when November next rolls around!
Movember is responsible for the sprouting of moustaches on thousands of men's faces in the UK and around the world and if the take up in the next three years is as fast as it's been in the last three years then by 2014 every man of facial hair growing age will be involved in Movember! Aaron Wallis and all our staff pride ourselves on doing the most we can for charity, see our Giving Back section to see what else we've been up to!
During the month of Movember some of the team at Aaron Wallis in Milton Keynes have been growing and grooming moustaches to celebrate the month of Movember.  
On Movember 1st, they registered with movember.com with a clean shaved face and then for the rest of the month, these selfless and generous men, known as Mo Bros, have groomed and waxed their way into the annals of fine moustachery.   
As walking, talking billboards for the 30 days of November and through their actions and words raise awareness by prompting private and public conversation around the often ignored issue of men's health.  In 2010, over 112,000 UK Mo Bros and Mo Sistas took part in Movember and raised an amazing £11.7 million for men's health charities including:
The Prostate Cancer Charity
The Institute of Cancer Research
Awareness & Education
Global Action Plan
For every vote registered during the month of Movember Aaron Wallis donated 50p to the Movember foundation.  
With a whopping 50.9% of the vote, Mr. Liam Oakes was proudly announced as the winner of the AW Mo-Bro competition wins absolutely nothing except the kudos of being 2011's firm favourite facial follicle farmer.
Thanks to all of you lovely people for your support!
Published: 26th March 2021
Search jobs
With hundreds of jobs available, now is the time to look for your perfect position
Recruit sales staff
Just fill in your details below to get started

by Rob Scott
Managing Director

About the author
Rob Scott
Rob is the Managing Director of Aaron Wallis Sales Recruitment, a national recruitment agency specialising in sourcing sales and marketing staff for businesses across a broad range of commercial sectors. Before setting up Aaron Wallis, Rob spent ten years at a specialist Sales and Marketing recruitment division of a £0.5BN recruitment group, leaving in 2007 as Marketing & Sales Director to establish Aaron Wallis.
With over 26 years of experience in sales recruitment, Rob is a History graduate with an MBA (Merit) and a PgCert in Management Practice.  In 2007, 2009 and 2013, Rob conducted the most extensive surveys of sales professionals in the UK and is a trusted authority in the sales industry. From guiding employers through the recruitment process to helping candidates find their dream job, Rob's advice has been quoted in leading publications such as the FT, Business Insider, Forbes and The Independent, as well as OnRec, which hosts The Online Recruitment Awards every year.