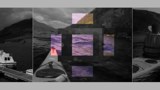 Great Glen Kayak Challenge 2013
On 31st May to 2nd June 2013 the team at Aaron Wallis undertook the Great Glen Kayak Challenge.  This was an 86km challenge from Fort William on the West of Scotland to Inverness on the East Kayaking across the Great Glen Fault.  Highlights included the Caledonian Canal, Loch Lochy, Loch Oich and of course, Loch Ness.
Route and Notes for Great Glen Kayak Trip on Google Earth (with thanks to Boots n Paddles - kayak hire firm in Inverness - for the notes)
Notes and Grid References for the Great Glen Kayak - https://www.aaronwallis.co.uk/about/aaron-wallis-charity-challenges/great-glen-kayak-challenge/great-glen-kayak-grid-references/
Essential Kit List:
Sleeping Bag

Dry bags

Small Day Sack (or better to just use a dry bag)

Waterproof Jacket (lightweight cagoule type)

Waterproof Trousers (if it's raining in the evenings around the campsites)

Shorts or technical trousers (for kayaking)

Deck shoes/trainers or wet shoes (probably 2 pairs, for kayaking)

Fleece / Warm layer (x 2 or 3)

Hat or cap (hopefully with Cliff the sun god with us we'll need it to cope with the searing heat)

Paracetamol and Ibuprofen. 

Dextrose and caffeine tablets (if that's your thing)

Plasters / Blister Plasters and Strapping (Plaster type tape)

Insect repellent (100% needed)

Midge head net

Sun Cream and lip balm

Head Torch for campsites (BWA do not allow paddling after dusk)

Mobile Phone and spare battery (or external battery pack/mobile charger)

Min 2 dry flow (quick drying) wicking type tops (short or long sleeve)

Nibbles (track mix, fruit bars – whatever your fix is)

'Platypus' or water bottle

Compass (but hopefully navigation will be pretty straightforward but it is likely to be foggy/misty in parts).  We plan to hug the shoreline for the whole trip.
As a Group
Trowel (couple between us and some poop bags)

Toilet roll

Waterproof maps (we have 2 x full waterproof sets)

Hand sanitizer

First Aid Kit x 2

Wet wipes (group wet wipes will be available!)

Kitchen roll

Environmentally safe washing liquid

Imodium

4 x Foil Survival Blankets

6 x bed rolls to cut up as back/bum rests 
Non Essential Kit and Overnight Bag
Waterproof phone case

Whistle (we'll all be sticking together but it is likely to be foggy/misty at points during the trip) Min 3 pairs of pants (you do not want to get stuck without clean pants! FACT!)

1 pair of comfortable dry clothes for milling around in the evening

Clean, dry, socks!

Wrist supports

Knee supports

Clean dry shoes!

Coat

Bin Liners or dry bags (for wet kit)

Wash kit.

Cooking Stove, utensils and plate/bowl/mess tins
Other Things
Locks and Portaging - Canoes are not allowed in locks as the turbulence encountered when lock sluices are opened (with a 28 feet (8.5m) drop), is very great, and could swamp a loaded canoe. So we've hired 3 x trollies to portage around locks (2 x craft at a time), i.e. carry both boats and gear - the distance around locks is often 200m and loaded they'll be very heavy to carry

Bridges - All the bridges can be safely paddled under, apart from Muirtown Bridge (tidal) at the end of the trip and we'll have to check the clearance before going under it (but Boots and Paddles, the hire firm, said whatever the tide you can get through but you might need to mind your head!)
Search jobs
With hundreds of jobs available, now is the time to look for your perfect position
Recruit sales staff
Just fill in your details below to get started

by Rob Scott
Managing Director

About the author
Rob Scott
Rob is the Managing Director of Aaron Wallis Sales Recruitment, a national recruitment agency specialising in sourcing sales and marketing staff for businesses across a broad range of commercial sectors. Before setting up Aaron Wallis, Rob spent ten years at a specialist Sales and Marketing recruitment division of a £0.5BN recruitment group, leaving in 2007 as Marketing & Sales Director to establish Aaron Wallis.
With over 26 years of experience in sales recruitment, Rob is a History graduate with an MBA (Merit) and a PgCert in Management Practice.  In 2007, 2009 and 2013, Rob conducted the most extensive surveys of sales professionals in the UK and is a trusted authority in the sales industry. From guiding employers through the recruitment process to helping candidates find their dream job, Rob's advice has been quoted in leading publications such as the FT, Business Insider, Forbes and The Independent, as well as OnRec, which hosts The Online Recruitment Awards every year.