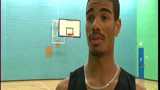 C2C Charity Bike Challenge
On the 10th of June 30 members of the Aaron Wallis team, clients, suppliers and friends will be cycling from West to East across the North of England from Coast-to-Coast.  For a bunch of recruitment consultants and friends cycling across the 'saw blade' of hill after hill in quick succession is truly a challenge.  We're all relatively fit but we're no cyclists and no doubts it will be painful; we're already trying out every possible type of cycle short and an assortment of creams to lessen the pain!  It will be gruelling and we'll be sore but we promise you a whole heap of photos depicting our pain!  
A hundred special thanks to everyone that sponsored us on our UK Three Peaks in 2010 and helped us to raise over our target £2000 for the MK SET!
Why are we doing this?
The Coast to Coast Challenge is the main Aaron Wallis Charity Challenge of 2011 and our chosen charities this year are once again the MK Sports and Education Trust together with Sportstraider, a fascinating new charity led by Lance Haggith, the BBC Sports Personality of the Year Unsung Hero.
Why SportsTraider?
SportsTraider is a youth focused Community Interest Company offering youngsters the kit and support they need to get into sport.  SportsTraider encourages children to try new sports, and help talented sporting youngsters excel, whatever their background.
SportsTraider tries to encourage kids and help them excel and makes specialist clothing and equipment affordable to youngsters for whom such items would be inaccessible luxury.
SportsTraider channels the money that they raise back to where it belongs - into grass-roots sport for children and young people. SportsTraider uses proceeds generated from its retail units to fund coaching, access to facilities such as sports clubs and gyms.
Discover more about SportsTraider and in the BBC video clip at the top of our page.
Why MK SET?
Here at Aaron Wallis we like to see results, so we wanted to work with a charity that made a clear improvement and difference to people's lives. After hearing the good work that MK SET had been doing in helping kids stay on a positive path we decided that they were the charity we wanted to help. The charity aims to help give kids focus and discipline, and gives them achievable goals to work towards to keep them motivated.
An inspirational story we heard confirmed that this was the right charity to donate to for our challenge. MK SET offered the opportunity for a troubled teenager to work with them that many other organisations would have cast to one side. The teenager had a 'tag', but was welcome at football training provided he was respectful, enthusiastic and dependable, just like everyone else. He wasn't the most technically able of players, but came with a good attitude and applied himself well.
A year later the lad achieved his first stage football coaching qualification through helping to coach one of the disabled teams for MK Dons. At a similar time he applied for a job with a major retailer hoping to get his life back on track. In his troubled times he had been called a 'good for nothing', but his coaching qualification had given him the confidence and self-belief to try and get his life into a positive zone.
One day he didn't turn up to training, the senior coaches were worried he might have turned back to his troubled past. Concerned, one of them gave him a call but received some great news- ""Sorry I wasn't there Gaffer, I've just landed my first job and it clashes with training.  Sorry mate, I won't be coming anymore!" The most rewarding thing was that he had been told that the reason he had been chosen for the role was because of his extra-curricular activity and his time coaching the disabled team.
Here's a story of an opportunity offered by SET that really helped a troubled individual onto the right track, supplying the skills and confidence he needed for the future. Something this organisation regularly does!
With the help of coaching staff developed through SET, the MK DONS disability team won the Regional FA Cup, a great achievement. Our fund-raising aim is £2,000 to try and give MK SET a hand in turning lives around.
For more information, visit the MK SET website
Please take the time to read some of the real stories below so you can see true examples of how MK Dons SET are contributing so fantastically to the lives of disadvantaged children throughout the city and to the Milton Keynes community and beyond.
MK Dons SET works in partnership with MKC Adult Social Care services Staff members from Adult Social Care have gained football coaching qualifications to support the delivery of football and other sports activities to their client base alongside professional and volunteer coaches working on the wider MK Dons PAN disabilities football project. These players represent MK Dons FC Disability at local, regional and national competition level.  Pride, self esteem, improved skills, recognition, healthy choices and fitness are obvious benefits to these participants but equally important are the aspects of social inclusion, trust, friendship and opportunities that most of us take for granted.   
Some examples of how this project has helped benefit individuals with special needs include:
A female player who suffers from Down syndrome has learned the five core skills of football (running with the ball, dribbling, turning, passing and shooting). Due to her development of these skills she won the female player of the year award last season in front of an audience of 400+ people.
Another player who attends on a regular basis, was offered the work opportunity of a lifetime, when he was asked to support the head grounds man on match days at Stadium: MK. His first day at work was in front of around 10,000 people.
The Disability coaching sessions not only teach people how to play football, they help to keep them fit. Positive encouragement from coaching staff has helped players to lose weight through exercise other than the football sessions. A number of these players may now be seen at their local Gym working on fitness as a matter of their own choice, which is a huge step forward in learning and aspirations for people who might not otherwise have such an opportunity. This is proving to be great news as we continually strive to promote a healthy lifestyle with positive choices and outcomes.
The project is positive testimony to partnership working between MK Dons SET, MKC Sports Development and MKC Adult Social Care, where agencies listen to each other and develop meaningful outcomes in a potentially difficult area to bring life changing benefits to participants.
If you can, please dig deep so that we can raise £2,500 to assist two very  worthwhile causes helping to include kids of all backgrounds to enjoy and excel at sport.
If you haven't already, please tell your friends and point them in the direction of this page. We will show our gratitude by ensuring we update this page with photos and information on how the boys are getting on with their physical and mental preparation for the Aaron Wallis Coast to Coast Charity Challenge.
Published: 26th March 2021
Search jobs
With hundreds of jobs available, now is the time to look for your perfect position
Recruit sales staff
Just fill in your details below to get started

by Rob Scott
Managing Director

About the author
Rob Scott
Rob is the Managing Director of Aaron Wallis Sales Recruitment, a national recruitment agency specialising in sourcing sales and marketing staff for businesses across a broad range of commercial sectors. Before setting up Aaron Wallis, Rob spent ten years at a specialist Sales and Marketing recruitment division of a £0.5BN recruitment group, leaving in 2007 as Marketing & Sales Director to establish Aaron Wallis.
With over 26 years of experience in sales recruitment, Rob is a History graduate with an MBA (Merit) and a PgCert in Management Practice.  In 2007, 2009 and 2013, Rob conducted the most extensive surveys of sales professionals in the UK and is a trusted authority in the sales industry. From guiding employers through the recruitment process to helping candidates find their dream job, Rob's advice has been quoted in leading publications such as the FT, Business Insider, Forbes and The Independent, as well as OnRec, which hosts The Online Recruitment Awards every year.