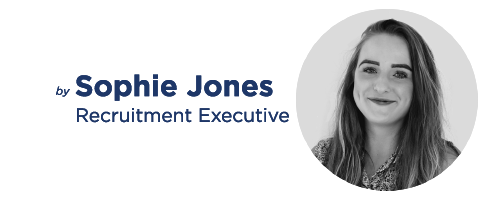 Aaron Wallis is a dynamic specialist sales recruitment business with the mission to be 'recognised and respected by all UK sales professionals'. We can only grow if we are joined by brilliant staff and we hope that you may consider a career with Aaron Wallis.
We offer a brilliant working environment that is supportive and hugely positive. We have unique and highly attractive service propositions and enjoy extremely high levels of repeat business due to our direct and passionate approach to service delivery.
In addition we offer an excellent opportunity to earn, together with flexible working hours.
Benefits Include
Share options
Company pension,
23 days holiday + BHs + birthday,
Relaxed dress code (when clients and candidates not in office),
Free parking,
Daily breakfast,
Monthly 'lunch Fridays'
Plus regular team building events and additional benefits such as cycle to work scheme and annual health check.
Current Vacancies at Aaron Wallis
Experienced Recruitment Consultant, Milton Keynes
Graduate Trainee Consultant, Milton Keynes
About Aaron Wallis
Celebrating our 10th year of operation Aaron Wallis is a dynamic recruitment business with a terrific brand name in the industry and great rates of repeat business, we enjoy a culture that is not the usual 'cold calling' recruitment environment.
We have invested heavily in the infrastructure to promote our brand and offer a unique recruitment service with true differentiators and are generally able to convert all leads into exclusive business for the long-term.
Having a very strong core principles at Aaron Wallis it has always been the aim of the company to be as realistic as possible whether dealing with job seekers or clients. Adopting a pro-active and honest approach to the recruitment cycle we fully appreciate that situations do change even when a project has begun. We pride ourselves in the fact that we can afford to be versatile and the 'customer service' element is essential when dealing with a recruitment project.
With extensive experience within technical and commercial positions we always focus on our main objective which is to understand the need of sales professionals within all organisations. Offering significant skills testing and psychometric packages as an integral part of any process we can tailor a solution and make and decision as robust as possible.
Contact Us
Head Office: 01908 061400
Head Office International: +44 1908 061400
Key Facts About Aaron Wallis
Established 2007
Unique service offering with true differentiators and USPs
Repeat booking factor of over 70%
One of the largest marketing budgets in sales recruitment
Highly visible website
Consultants are all niche specialists within the sales industry
Led by Rob Scott (www.robscott.info) and Darren Dewrance (uk.linkedin.com/pub/darren-dewrance/1a/675/770)
Website: www.aaronwallis.co.uk
Why work for Aaron Wallis?
Success culture
Wealth creation opportunities
It's fun
Bonded team culture
Because we simply 'do it better' than the competition
We're ethical and recruit with purpose
We offer a wonderful opportunity to earn money
Recognition
Transparency: an open culture with clients, candidates and co-workers
Respect culture
Career development based upon achievement - a meritocracy
We encourage development within the business and personally
Individuals are managed as individuals and motivated as individuals
We actively encourage continuous self improvement
An opportunity to build something to create your own destiny
We are a company that listens, involves and empowers
We want your involvement in direction and decision making
We are competitive
We are proud to work for the name, Aaron Wallis; the brand, the business and the team
We won't tolerate average performance, mediocrity or negativity.
We are involved in the local and wider business communities
---
More information about Working for Aaron Wallis:
Connect With Aaron Wallis
Connect with Aaron Wallis on the following Social Media platforms:
| | |
| --- | --- |
| | Aaron Wallis LinkedIn Company Page |
| | Aaron Wallis Twitter Page |
| | The Aaron Wallis Facebook Company Page |
| | The Aaron Wallis Instagram Account |
| | Aaron Wallis Sales Recruitment YouTube Channel |
| | The Aaron Wallis Sales Recruitment Blog |
| | Email Aaron Wallis |