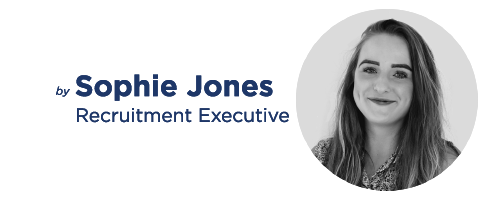 Our consultants and directors deliver a full-circle recruitment role where we responsible for converting new business and managing the entire recruitment projects from start to completion. We are looking for recruitment professionals who are looking for the long-term and to grow within an ambitious, entrepreneurial and visionary business.
To apply you will be passionate and sales led recruiter that is looking for a culture where you will work autonomously and will not be micro-managed. Whilst continuous support from highly experienced directors is available, we prefer consultants that structure their own time and manage their 'own business within a business'.
As a company, the fundamental reason behind our success has been our positive and winning teamwork ethic, and we are seeking individuals who are achievement led and embrace these values.
This is a challenging role that requires a confident and forthright character that is passionate, inquisitive, creative, credible, positive and resilient. Skills wise we need a sales led individual who is ambitious and tenacious yet is organised with a terrific understanding of Microsoft Office together with the ability to quickly pick up new IT systems and tools. You must be a 'sponge' for information and someone who is genuinely interested in understanding 'how things work' and 'how companies do things.'
Minimum Experience Required to Apply to Work at Aaron Wallis
Senior Consultant/Managing Consultant (Team Leader): To join as a Senior Recruitment Consultant, or Managing Consultant (if you want to manage staff - not a prerequisite!) you will be a sales led recruiter that is able to bring new skills and strengths to the team. You will be capable of quickly generating revenue and will be responsible for a pod specialising in a niche sector. Your basic salary will be £28K to £35K with the potential to realistically earn £55K in your first year.
Recruitment Consultant: To join as a Recruitment Consultant you will have previous recruitment experience or experience as an internal recruiter or worked in a recruitment aligned role, for instance two of our existing team were in recruitment for the armed forces. It is the aim to become a Senior Recruiter, responsible for two or three consultants in a pod, within 2 years. Your basic salary will be £22K to £28K with the potential to realistically earn £40K in your first year.
Trainee Recruitment Consultant: To join as a Trainee Recruitment Consultant you will be of graduate calibre with some exposure to sales. For instance one of our team was a graduate that worked their summers in a 'door-to- door' sales role and is subsequently utterly fearless of rejection! After four months of consistently meeting performance indicators you will progress to a Recruitment Consultant. Your basic salary will be £16K to £22K with the potential to realistically earn £30K in your first year.
Required Skills and Attributes
---
Download the 'Work for Us' Brochure
---
More information about Working for Aaron Wallis: