Recruit Sales Staff
Submit CV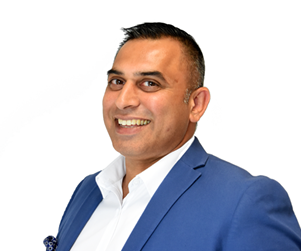 Story
"Life is beautiful but only if we can see it. Life is full of love but only if we can feel it. Life is a journey full of excitement, fear and other emotions" - don't be afraid to take the steps needed to get more out of life.
Get in touch with me at 01908 061 400, and we'll talk about the next move in your career, or in expanding your business.
Facts about Harbinder
Fave Film
A Bronx Tale
Fave Food
Meat Pizza
Fave Place
Dubai
Dream Holiday
Too hard to choose
Favorite thing about working in Recruitment
Interaction with interesting people!
Why do you think Aaron Wallis is the best?
We've got an extensive knowledge base, and that's what gives an edge over competitors.
What Motivates you?
My son
If you could only listen to one song forever, would would it be?
Crazy Frog
What's a skill you'd love to learn?
Piano
What Hobbies do you have?
MMA, dining out, travelling, and I have a passion for coaching and bringing out the best in people! And hanging out with Darren (sometimes)
Recruit Sales Staff
Submit CV