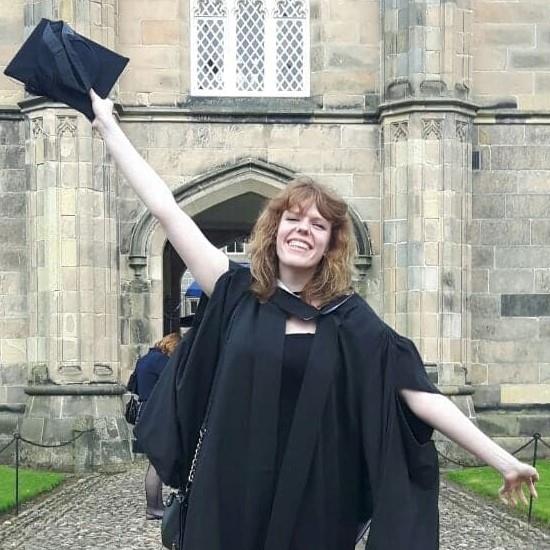 Hannah is a talented recruitment consultant with excellent customer service and communication skills. A softly spoken Scot, she is one of the most genuine people that you could meet, with a focused, determined and tenacious approach to recruiting.
A graduate of the University of Aberdeen, our Celtic Consultant, thrives on helping clients and candidates and meets every challenge that is put in front of her.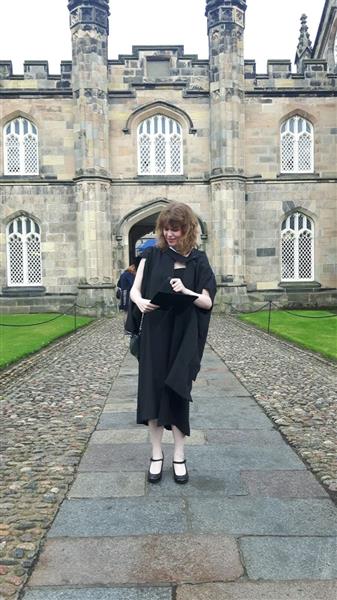 With a degree in Art History and a background in Personal Training, she is also an expert on beer, an aficionado of drama and musical theatre and enjoys going to gigs as often as possible. Hannah is an avid gym atendee and recently raised over £2000 for "The Brain Tumour Charity" by organising a 'classathon' at the local gym.
Hannah Gateley - Ten Questions
Describe your role in one sentence?
I am a recruitment consultant, so I aim to provide clients with excellent support and guidance and find them the very best candidates to fit their needs.
What is your style?
I'm hard-working and a great listener with a highly consultative approach.
Why would a client want to work with you?
I'm a very hard worker and will always strive to get the best results for my clients.
What is the favourite aspect of your work?
Working as part of a great and very supportive team.
What would you describe to be your main skill that allows you to be a decent recruiter?
I'm a natural communicator which means I can get on with most people. I love a good chat! I'm also a good listener and use this skill to help me fully understand a client's needs.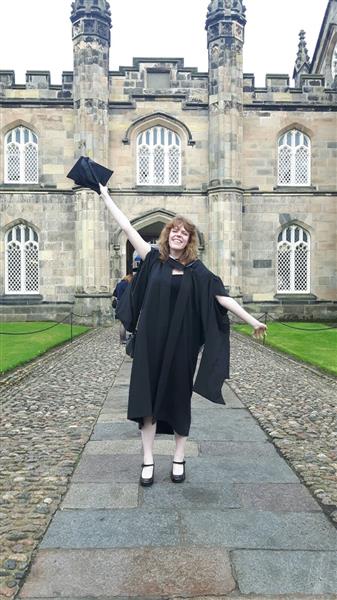 Best movie you have ever seen (the film you'd happily watch time and time again)?
Definitely "Angry Birds The Movie"; it's nuanced on so many levels'.
What are your 3 'Desert Island' songs?
Call Me Al - Paul Simon, Horrorshow- The Libertines, Anything by TOTO
What would you put into Room 101?
Perfume adverts.
If you could start your own restaurant, what would it be and what would it be called?
My restaurant would be named The Pink Gerbera after a 'restaurant' my siblings and I would run for my mum if she'd had a hard day at work. We would turn the kitchen into a themed eatery (themes ranged from flower power to goth) and we always made macaroni cheese and cupcakes. So, perhaps running with that theme it would be an American Diner.
As a child, what did you want to be when you grew up?
I wanted to be performing in musicals on the West End when I was little. I still love a good cheesy musical…and singing in the shower!
Who is a famous person that has inspired you but not many people know about?
This is where I get a bit geeky about art. Mine is Artemisia Gentileschi, a baroque painter who was hugely influential among her peers which was very rare for a woman at that time.
If you could steal credit for any great piece of art, song, film, book etc which one would you claim?
Sticking with the art theme I would have to say it would be Veronese's 'Feast in the House of Levi'. Veronese was an incredible Venetian Renaissance painter who I really love. This painting is an enormous masterpiece and is hung opposite the Mona Lisa in the Louvre. While it can be tempting to get in line to look at the Mona Lisa don't forget to turn around and look at this if you get the chance!
Do you have any phobias?
Clowns. I think they are horrible and don't understand how anyone could enjoy them.
If your house was on fire and you could grab only 3 material possessions before leaving, what would they be?
-Tybalt my childhood teddy bear
-My vintage denim jacket that I found on holiday
-My vinyl collection
Which is your most favourite place on this earth?
That has to be Edinburgh as nothing beats home!