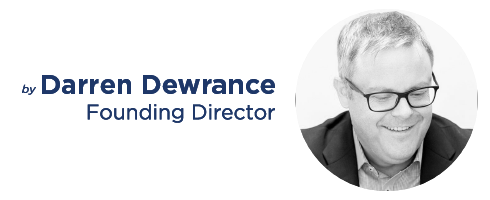 Devising a sales commission scheme. Before we even think about a commission scheme, what's the point?
The point is to incentivise the salesperson to go out and sell more. But what commission schemes work?
Well, firstly, they have to be easy to calculate, both for you and for the salesperson. The best commissions scheme is where the salesperson can walk out of winning an order and know exactly how much, in pounds, shillings, and pence, that's going to be in their back pocket. But also for you, so that and at the end of every month, the end of every quarter, however you do it, it's very easy for you to tally up and calculate and agree with the salesperson to then pay that commission out. So first rules are it has to be motivational and it has to be easy to calculate for both you, the employer, and your sales employee.
I have spoken to thousands of companies and there are hundreds of different commission schemes, but they all roughly break down into four themes. And they are firstly, a percentage of GP. Now, I'm not a fan of that because it is very difficult for the salesperson to calculate. So in a lot of ways, when they walk out of that company having won the order, they don't know how much that's going to be in their back pocket.
Secondly, there is percentage of turnover. This can be commercial suicide because unless a minimum level of GP is set, the salesperson can go out and win business that's unprofitable and still earn commission on that. So you could be paying way and way over. You're just making loss after loss.
The third way is a percentage of turnover or a percentage of GP having met other criteria, such as customer satisfaction surveys, such as them meeting their KPIs, them completing all the data on the CRM. And quite often, particularly if it is a new sales manager going that's trying to change the culture of a team, it can work in the short to medium term to ensure that your salespeople become compliant, they increase their customer satisfaction reports, et cetera. It works, as well, if it's a company that's really trying to change the culture of a whole organisation.
A couple of years ago, I was dealing with a company that had a sales team that were very 'wide' and maverick. They brought a new sales manager who was bought in to completely clean up the way that they sell. So they introduced that type of system, and it ensured that the salespeople sold correctly, met all of the compliance levels, met all the key performance indicators, before they earned the commission.
The final scheme, and I think the best commission scheme, is a percentage of the gross profit that the salesperson brings in above a threshold, and the threshold is the cost to your business of having that salesperson. So how do we calculate that? First off, we look at the entire annual cost of a salesperson. And if you look at a salesperson, you've got their basic salary, you've got their commission, you've got the Employers National insurance Contributions on the whole of that, you've got a company car, you've got the fuel to go into that car, you've got expenses, and so on.
You've got your additional benefits. You'll know roughly how much that salesperson is going to cost. I've estimated, and it varies wildly from industry to industry, but if a salesperson is on 30,000 pounds, they're going to cost you between 50,000 and 55,000 pounds. So let's break that down. That divides nicely into 5,000 pounds a month. So that is the threshold of GP that that salesperson has to bring to your business before they earn a penny of commission.
There is a golden role in creating commission schemes, though, and it is imperative that you put into the salesperson's contract a phrase. You'll see it on our website, and you can just copy that straight off their and put it into your contracts. But it goes something along the lines of, the company reserves the right at any time to amend or alter the commission scheme with one month's notice. This ensures that if you set up a commission scheme that initially is too generous, you don't have to go through the process of renegotiating the scheme with all of your sales team. So the golden rule, ensure that you put that statement within the salesperson's contract when you roll out the new commission scheme.
So I recommend either a monthly or a quarterly commission scheme. Because it ensures that motivation is there year round. By all means, have an annual bonus on top of that, perhaps for meeting key performance indicators, or customer satisfaction reports, or company gross profit, or whatever it may be, and that's the kind of thing that will pay for Christmas or pay for a summer holiday, and that's real nice to have. But monthly and quarterly commission schemes will ensure that your salesperson is motivated year round.
And the other problem with annual schemes, if you have that nice, big lump at the end of the year, so many salespeople have registered. They register a month or two months before that commission is due, and they say, look, I need to pick up my big annual commission check before I leave. And that's the predicament. In fact, there's been a couple of employers where they've had a third of their sales team leave all at the same time because they've picked up the annual commission check and then moved on.
So I hope you found this information on commission schemes useful. On aaronwallis.co.uk, there is a lot more information on how to devise commission schemes.
Hope you find it useful
Read More about Devising Sales Bonus Schemes
---
Navigate our other Employers Advice categories
by clicking the following icons: