Recruit Sales Staff
Search Jobs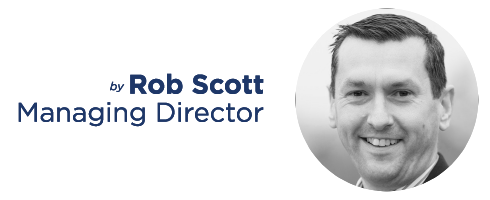 Follow this link for a comprehensive 6 stage recruitment checklist: https://www.aaronwallis.co.uk/recruitment-checklist.pdf
Whether it's your first sales employee that you're hiring or a new field sales team, the following checklist to help systemise your process and keep track of your recruiting efforts.
Today's economy is exploding with talent, allowing you to be selective about the staff you would like to hire. Yet, the crucial step to filling a position is finding the exact right talent for the organisation - someone that has the skills for the job yet easily blends with the culture whilst interacts well with the team and most importantly believes in the company's mission.
There are 3 parts of the hiring checklist; the work prior to starting the hiring process, the search and selection of candidate and the interview and the actual hire, the final step.
Each step should have adequate detail regarding your hiring checklist. This will help paint a clear picture to potential candidates regarding the nature of the hiring process involved in applying for an opening at your corporation.


Identify Needs
Determine the absolute need for a new of replacement position

Think if there is any creative methods in which you could go about to accomplish the work without recruiting new employees (improve processes, eliminate work that might not be necessary, divide work up more efficiently)

Type of contract - temporary, permanent, fixed contract

What happens if the job isn't replaced?

Consider Internal Applicants
Could an individual be moved "sideways"/"horizontally" for development purposes

Consider whether there are candidates within the wider organisation e.g. in sister companies?

Post the position internally on the "Job Opportunities" website/bulletin board for a week. If you have difficulty finding a candidate that is qualified internally, state within the position that you are also advertising the position externally as the same time

Send an internal email to all company employees to notify staff that a position has been posted and that unless applications are received that you are hiring employees externally.

Select Recruitment Firm or Headhunter
Are they recognised selection experts in your field?

Do they have recruitment expertise in this area?

How do they attract candidates?

How will they represent you in the company?

What project timings do they suggest?

Do their style and values fit into your organisation?

What do they include in their fee?

Is it a fixed fee or a percentage of salary?

Do they work for your competitors?

What are the resources they will assign to your project?

What's their rebate or guarantee scheme?

View selecting a recruitment partner - 10 reasons to choose Aaron Wallis - how do we compare?

Draw Up Job Description, Person Profile And Preparation For The Interview
Background Check (perform appropriate background checks that include employment history, education, criminal records, credit history etc - see independent CV verification services)

Develop and prioritise the key requirements needed for the position including the qualifications, traits, characteristics and experience in which you seek in a candidate

With assistance from either a recruitment company or your HR department develop a well thought out and effective job description for the position which will attract the best candidates for the role (this will assist in writing the classified job advertisement - make sure you post the job online, give the job to a sales employment agency and post on your corporate website - screen resultant resumes for potential interviews with prospective employees)

Determine the salary range for the position

When candidates start applying - send emails to each applicant to acknowledge receipt of the CV. Further clearly state that if the candidate appears to be a good match for the position (relative to your other applicants) you will contact them to schedule an interview. If not, you will keep their application/resume on file for a year in case other opportunities arise.

Prepare for the interview - devise a careful selection proves that includes culture match, testing behaviour interview questions, psychometric testing etc. See how psychometric questionnaires can help your recruitment process

Ask the other departments in whom the new sales employee will be in contact with/work with for e.g. the Marketing department, Finance department. Ask them what they are looking for in that sales candidate to help devise a job description and gain a greater understanding of the particular candidate characteristics that they would prefer

The language used in job descriptions should avoid technical jargon and unexplained acronyms, abbreviations and ambiguity about responsibility

The language used within the job description should be matched to the type of job and be readily understood by the employees concerned

Develop the largest group of qualified candidates possible (search via professional associations, personal contacts, universities, search firms and other creative sources when necessary)

Ensure you are clear about the post-holder's accountability for results and resources

If needed, obtain the authority to recruit.

Send the job vacancy form to the Human Resources Department/HR Consultancy Firm that you ruse or Company Administration Office.

Other Things To Consider About The Potential Role
Ideal date of commencement of employment

Wages/Salary details

Commission or bonus scheme

Rate of overtime work

Cash benefits that the employee is entitled to/additional benefits to help 'sell the job' - e.g. should you offer a car or car allowance?

Pension Scheme - whether one exists and if so conditions

Depending on contract type (duration of a temporary contact or termination date for a fixed term contract)

Number of hours in work week and workday. Procedure for scheduling

Alternative work schedules/flex-time

Annual leave entitlement
---
5 Simple Steps To Planning A Successful Recruitment Campaign
Decide geographically where to recruit - where to hold interviews, etc.

Identify your unique selling points

Develop the infrastructure to support new staff

Identify methods to attract the right candidates and identify the selection approaches that suit your needs

Carry out essential checks - reference checks etc
Points To Remember
You mustn't forget to give as much information as possible to allow candidates to make an informed and rational decision about their interest and suitability for a post

Consider any legal requirement which would interfere with work and travel permissions that may potentially prevent a candidate from working in a specific country

Provide relevant details of climate/security/isolation that candidates need to consider before applying a job post

To Conclude
Devising a recruitment checklist can save a lot of time and money (especially in the long run). When making a comparison upon the time and money to the estimated cost of a bad hire (this is estimated to be 3.75 times the cost of the first year salary and benefits) spending just a little extra time creating a recruitment checklist doesn't look so unappealing after all.
Make sure you keep focused and motivated to help keep your recruitment search on track to find top talent. This will give you the best possibility of finding that "A" candidate instead of settling for the "B" or "C" candidate.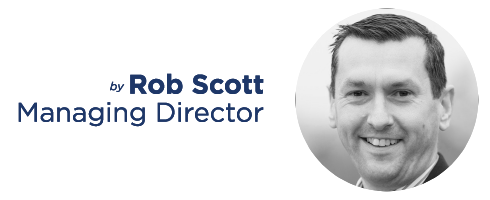 ---
---
Navigate our other Employers Advice categories
by clicking the following icons:




You May Also Like
Recruit Sales Staff
Search Jobs