Recruit Sales Staff
Search Jobs
The State of Sales in the UK 2007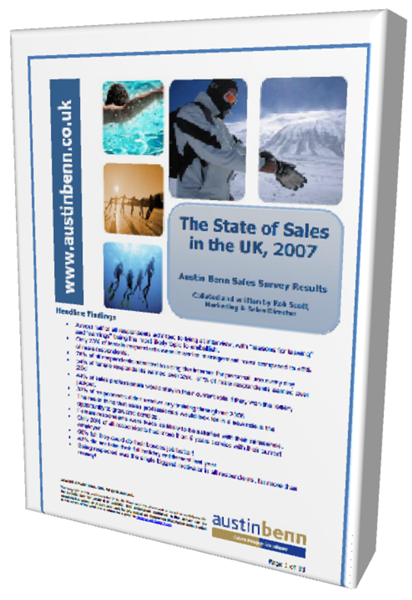 In 2007 Rob Scott commisioned a report to survey sales professionals at all levels, to gain a greater understanding of the sales industry across the United Kingdom. Some interesting results from the survey include:
Almost half of all respondents admitted to lying at interview, with "reasons for leaving" and "earnings" being the most likely topic to embellish.
Only 23% of female respondents were in senior management roles compared to 46% of male respondents.
76% of all respondents admitted to using the internet for personal use every day.
The entire survey on the 'State of Sales' in 2007 can be found here.
2009 Irish and UK Sales Industry Comparisons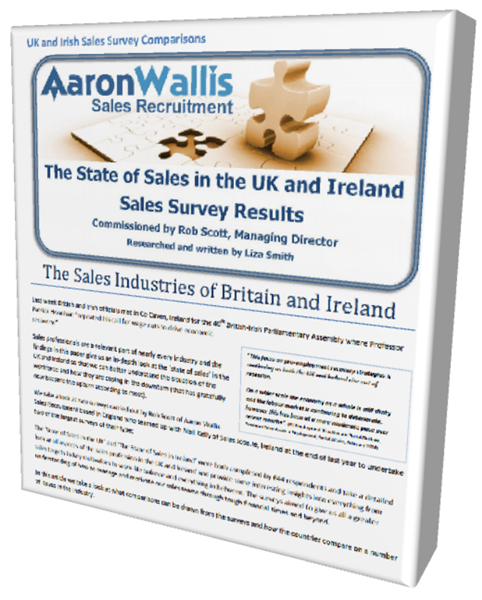 In late 2009 we combined the two surveys on the 'state of sales' together to create a fascinating comparison of the two surveys. The resulting report can be downloaded free of charge here. Some noteworthy findings from the study include:
Irish pay gaps between men and women remain very unequal, the sales industry is dominated by men. In contrast, the UK reported a 28% increase in female respondents earning over £25,000 indicating a promising turn in gender equality for the industry.
In both Britain and Ireland the most common bracket of income sales people fell into was the £25-£36k band.
Despite common belief the emergence of new technology is not worrying for sales staff in Britain and Ireland, with only 3% stating that technology was a concern.
The State of Sales in Ireland and the UK - A Comprehensive Comparison of the UK and Irish Sales Industries


Recruit Sales Staff
Search Jobs