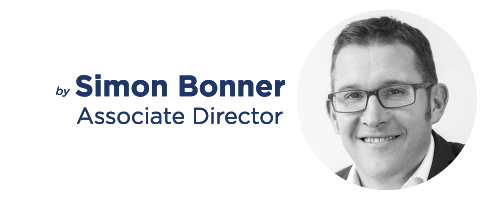 Struggling to plan an interview for your current sales vacancy? We've interviewed sales candidates day-in day-out for nearly a decade here at Aaron Wallis, so we consider ourselves pretty experienced in knowing what questions to ask during a sales interview.
Here is our guide on the most insightful questions you can ask when interviewing a sales candidate. We hope it's useful whether you are an employer looking to plan an interview, or a candidate who wants to get ahead of the game!
Here is our list of the most common, or classic, sales interview questions. We tend to find these questions great as a way to start or close the interview. A longer list of common sales interview questions can be found here.

Can you start by introducing yourself?
Explain what you know about the company
What attracted you to the role?
Why do you consider yourself a good fit for the role?
Give me some reasons why you would like to join our company
Explain what motivates you
What strengths do you have?
Why are you looking to leave your current position?
Where do you see yourself in 5 years time?
What are your weaknesses?

Meeting targets and general performance is probably the area which employers value the most in their employees. Here are some of our favourite questions to get a real insight into how a candidate performs day-to-day. More sales performance interview questions can be found here.
Tell me about a time when you have exceeded a target
Explain a situation in the past where you have failed to meet a target
How do you usually close a sales deal?
What would you say are your greatest performance motivators?
What is the most impressive piece of business you've ever won?
How do you deal with objections from a client / potential business lead?
Have you ever walked away from a deal, and why did you do it?
What is the sales cycle and process you generally tend to follow?

Great performance from sales teams usually comes from the top, and it's crucial that you hire the right leader to guide your staff. A larger list of sales management questions can be found here.
Explain how you manage sales staff in your current role
Explain what you think your 'management style' is
Tell me about a time in the past where you have had to deal with a difficult employee
How do you like to motivate your team?
What do you think are the most important qualities of a manager?
What's more important, your reports performance or wellbeing?
How would you welcome a new employee to the business?
Give me an example of a great leader
So much of sales is about the decisions you make, and when you choose to make them. Here is a few questions to get an idea of how a candidate makes decisions.
Tell me about your decision making process
Do you tend to make decisions based on instinct or deliberation?
What is the best decision you have made in your career?
What is the riskiest professional decision you have made?
What proportion of decisions would you say you get right?
More decision making interview questions can be found here.
Do you find yourself more effective working in a team or on your own?
Tell me about a team project you have worked on that was unsuccessful
Would you say you are easy to get along with
How do you deal with difficult personalities?
Give me an example of a time you have dealt with a disagreement
More communication interview questions can be found here.

Related Topics
The best sales and business development staff know how to deliver a presentation that will secure a deal. Follow this link to the section of our website which outlines some business development interview questions that will uncover how good a candidates pitching skills are.
Competency interviewing is often made out to be a much more complex technique then it actually is. We often get questions from employers about the best way to competency interview candidates. Luckily, we have a dedicated section of our website around this topic, which includes video tutorials on planning competency interviews.
---
Navigate our other Employers Advice categories
by clicking the following icons:




You May Also Like