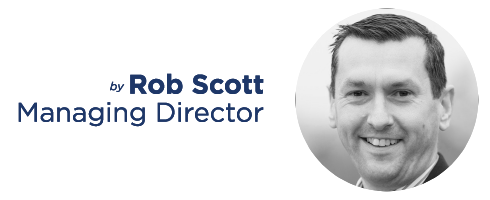 How to make better hires. We all know what a bad hire is. We've all made them. The under-performing guy, the dishonest guy. We've been there, we've done it, we've made the wrong hires. This the short video will hopefully help you be a better recruiter and hire better people into your business.
Now, the odds of winning at blackjack are about 43% according to Atlantic City rules. The chances of getting recruitment right based on gut instinct is 14%. So what we're going to do is look at ways in which you can improve and increase your recruitment process to raise your odds in getting recruitment right.
First off, why are you recruiting in the first place? I've recruited for so many businesses that actually don't know why they're recruiting. Do you have the budget? Is it necessary? Get it all signed off before you start the recruitment process. Secondly, what are we looking for? Again, I've worked with hundreds, if not thousands, of organizations that actually don't know what their target candidate is.
Then, we've got to look at the method of recruiting. Is the recruiter that we're choosing right? Are they really an expert in sales recruitment? Do they have the consultants that understand your business? If you're advertising, is it the kind of forum which your target candidate is going to be looking at?
Gut feeling in a recruitment process is important, and it's natural that when that guy walks in and he's big, and he's broad, and he's enigmatic, and he's confident, and he's well presented, and he sounds fantastic, that you're going to be wowed. But it's important that initial wow factor doesn't cloud your judgment, and you've got to put some science into your recruitment process to get it right.
So how do we add the science to your recruitment process? First off, competency interviews. There's another video where we talk about competency interviewing and how to get it right for your business in a lot more depth on this site. Planning and preparing, getting more than one other colleague involved in your recruitment process. Brian Tracy, the business guru, says there's a three by three by three recruitment process where you should include a colleague in your department division, and one other person, perhaps from a support department, that this individual will touch in their everyday job. Get their view as well, because it will be different from two people in the sales division of your business.
Don't ever recruit on the first interview. I don't know why, but human beings like to feel they've earned that job, and we've had so many candidates that have been offered after the first interview subsequently turn the role down because they don't feel they've jumped through enough hoops and jumped over enough obstacles to earn your job.
You can massively increase your odds of getting recruitment right by increasing your recruitment process. Two eminent occupational psychologists in 1984, Hunter and Hunter, said that you could take your ability to recruit right from 14% to over 70% by including into your process competency interviews, third party reference checking, skills testing, psychometrics into your recruitment process.
So how do we specifically go about doing that? First off, we choose a robust psychometric, one that's highly validated and is UK-centric. Not only will this give you an insight into the candidate's personality and how they will perform at work, but it will also give you interview questions to give structure to your interview. Secondly, skills testing. There's a whole multitude of human skills testing agencies out there. You can test now for things like maths and English and office skills and everything like that, but you can also have really robust psychometric aptitude tests that really do test how that person's brain works and whether they have the ability to learn new skills to succeed in your business.
Also, you want to look at third party referencing and CV validation. Again, there's a number of organizations out there that can help you, including Aaron Wallis, at a very reasonable cost. You're looking at about between 100 and 200 pounds, and depending on the service required, it can include verifying the candidate's name, address, date of birth. They are who they say they are. They have worked at the companies that they've worked at, they do have the qualifications that they say that they have, they are members of the professional associations that they put on their CV. They did earn the kind of salary that they were earning, that they say on their CV.
All of this information can be validated in conjunction with a credit check at different levels, depending on what's required for your business. We can also do Criminal Records Bureau checks for you, particularly if this individual is going into vulnerable environments. We kindly undertake that whole process for you so that you know exactly who the candidate is and what they've done before they start with you.
And finally to conclude, "Packard's Law", Dave Packard of Hewlett Packard fame, "when in doubt, don't recruit. If there's any element of your gut feeling that thinks this isn't quite right, don't make that decision".
---
Navigate our other Employers Advice categories
by clicking the following icons:




You May Also Like