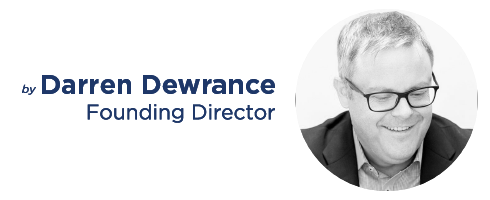 When introducing any new bonus or commission scheme it is imperative that you insert the following, or similar, line into the commission scheme and the employee contract:
"The Company reserves the right at any time, in its absolute discretion, to vary the amount of commission payable and/or to vary the terms of the commission arrangements and/or to withdraw the commission arrangements in their entirety on giving you (number) weeks/months' notice".
I have known several companies get into very difficult situations by not having this clause, which is pretty standard in any sales contract.
It's Not All About Money... Money, money
It is extremely important to retain your best sales talent. There is no denying that financial rewards aren't important for most sales professionals however it is not the only thing that is going to motivate your sales team. If commercial realities and sales are down then financial rewards are likely to be also, therefore, it's time for you to get more creative. There are tonnes of things that you can do for little or no money. Things like a personalised letter sent to your employee's home address or a well-chosen book with a personal inscription congratulating them on their recent 'big win' can very powerful. You can read our blog post to learn more about motivating your salespeople!
Every Little Helps
Remember your work colleagues have a life outside of work too! They might enjoy spending their time watching a game of football, catching the latest superhero flick or just treating themselves and their family to a good meal. If you know what your employees like to get up to in their spare time you will be able to create and provide smaller rewards that may not have a high financial value but show that you truly appreciate them. Providing these rewards helps increase motivation, team morale and ultimately productivity and sales.
When The Going Gets Tough
It's a pleasure to focus on the numbers, numbers and more numbers when things are going well. Though when times are tough it is important to pay attention to individual performance and the specific KPI's to understand where things could be done better along the chain of the sales process to help improve and hone your sales team's skills.
You can then incentivise your team members to each design a training course on the element of the sales process that you want to improve and reward accordingly based upon the positive impact that this training delivers (either as individuals or as a team). If a sales professional is struggling on a particular aspect of the sales process then get them to design a training course for your team on this specific area. At a subconscious level, this will significantly help them to improve their skills in this area and ultimately increase motivation - and output.
Tell The World... Or Just The Team Will Do
Many employees may feel that their hard work and hard earned cash for the company goes unmissed by their managers and by other work colleagues. In a number of surveys (including the State of Sales in the UK) recognition and respect for the job they do is cited as the most important thing that sales professionals seek. Sales people love public recognition and would thoroughly enjoy having a lunch in their honour, a poster in the employee newsletter or even just a thank you by the sales manager during a team meeting. Little cost but maximum impact!
To Conclude
Any sales employer, at one point or another we will come face-to-face with difficult times or difficult moral or staffing issues. It is therefore imperative to focus on the right things, the correct incentives so you can get the best out of your staff.
Commission schemes are important, but there isn't one scheme that should be used over another. It can hugely depend on the nature of your business and the industry you work within. However, never underestimate the power of simpler methods of gratitude for hard work such as a personally handwritten thank you notes, a bottle of Merlot or an all expenses paid dinner for your employee and their family.
For Further Reading see the following article on Performance Related Pay - Creating a Link Between Pay and an Employee's Performance
Read More about Devising Sales Bonus Schemes
---
Navigate our other Employers Advice categories
by clicking the following icons:




You May Also Like