Contact our London branch at:
Aaron Wallis Sales Recruitment
64 Victoria Street
Westminster
London
SW1E 6QP
WHY RECRUIT WITH AARON WALLIS SALES RECRUITMENT?

12 Month Rebate Scheme - To protect your investment in new staff.

Psychometric Profiling As Standard - To ensure your candidates are of the right calibre.

A Single Point of Contact - A dedicated account manager from day one.

A Fixed Price Recruitment Service - An agreed cost at the start of the process.

Find out more about our terms of service and full recruitment offering here.
OUR LONDON BRANCH
To search jobs that are being managed by our London Team click here.
Our London office is right in the heart of London, seconds walk from Victoria tube station and merely blocks away from the Thames. With candidate contacts throughout the capital of London, we can help you recruit sales staff for your business.
To place a vacancy with Aaron Wallis, London call 0207 808 7215 or complete the short form on the left.

SALES RECRUITMENT IN LONDON
We recruit sales staff for London roles every day here at Aaron Wallis Sales Recruitment. London is a real recruitment hub due to the wide variety of businesses who need top salespeople to drive their companies forward. From technical sales roles, to FMCG sales positions, we have the specialism and experience to help you find the right fit for your vacancy. With offices in London, Milton Keynes, Leeds, Bristol and Cambridge, we have a national network of top sales people who aren't found on the usual job boards.
If you're looking for sales staff in London, you can bet that we already have someone probably in mind for your position.
You may also be interested in our recent study into the sales earnings of London sales professionals.
---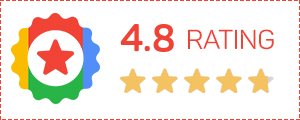 See all Aaron Wallis' reviews here