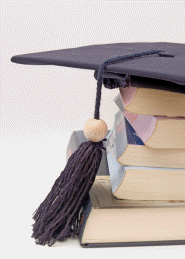 At Aaron Wallis, we recruit for graduate sales positions on a daily basis and are always on the lookout for bright graduates to place in the organisations we work with. We work with businesses both big and small, in a variety of different industries. With offices in Milton Keynes, Cambridge, Leeds and Bristol we recruit for graduate sales positions throughout the whole of the UK, so be sure to check-up on our new positions to find the career that is right for you!
Our survey 'The State of Sales in 2014' illustrated the sheer amount of graduates in the sales sector, with over 71% of our 500+ sales professional respondents staying past Secondary School for higher education!

Search Graduate Sales Jobs

Use our search facility to look for the graduate sales jobs which Aaron Wallis is currently recruiting for:

Alternatively, submit your CV here and we will get back to you with a position that you may be interested in!
3 Reasons To Choose A Graduate Sales Job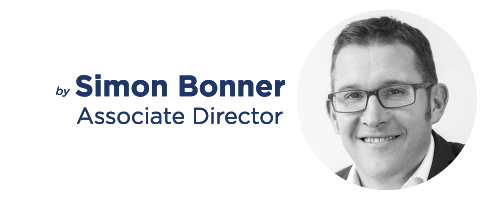 The Salary!
Entry-level graduate sales jobs often have very similar starting salaries with non-sales positions, but on top of your starting salary you will usually get a commission or bonus scheme as well, meaning that jobs in sales can have some of the highest total annual salaries around!
Many of the graduates we place take home £25,000+ in their first year! Moving forward, within 5 years of embarking on your sales career, you are likely to earn more than £40,000 a year!
Our sales survey found that 69% of sales professionals who earned more than £100,000 a year were graduates - It's hard to argue with money like that!

Experience & Long-Term Opportunities
A sales position is probably the best place to learn the ins-and-outs of real business and drive your CV forward. Industry in the UK is inevitably sales-orientated, and many of the managing director and CEO roles which we recruit for suggest that applicants must have sales experience. No other position can expose you to the tough yet rewarding nature of Business.

It's Fun!
In sales positions, the work-hard, play-hard cliché is often true. Meeting your targets and receiving the reward that comes with it is a great motivator and often has an addictive nature. If you're one of those people that thrive on competition and wants to be the very best, it's hard to find something as fun as closing a deal. With the number of graduates in sales, the social life after-work is sure to be good as well!
CV, Applications And Career Advice
The Aaron Wallis website is filled with great sales career advice to guide you along your way. Alongside this, we have a number of resources for applications and CV writing, find some of our most useful pieces below:

Application and CV Resources
CV Hints and Tips – Write a winning CV
How To Get The Most Out Of Your CV
Career Advice
How To Get Into Sales Without Any Experience
What Are The Best Degrees For The Sales Industry?
Presenting A Professional Image On Social Networks
These links are just a taste of the resources we have written to help you find a graduate sales job, for more CV and career advice click here!