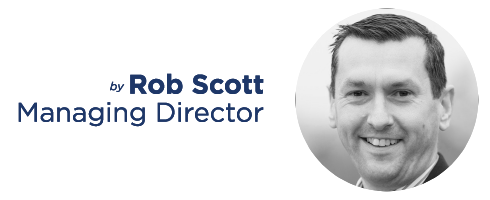 Money is a subject that should be discussed at second stage but rarely is. It's just not 'English' to discuss something as crass as money in an interview!
My recommendation is to not bring up the subject of money too early as you don't want to come across as an individual that solely cares about money. It's also good practise to wait until the employer is definitely interested in you before discussing money when you are then in a position of strength!
Whilst discussing basic salaries may be somewhat of a taboo it is perfectly reasonable to ask about the commission/bonus scheme at the second stage interview.
If the OTE is £60K off of a basic of £35K and the bonus scheme is 5% of Gross Profit, ask to see the sales figures to corroborate that the OTE is realistic and achievable.
Negotiating the package in a second interview
Right from the first email in the 'Career Success Masterclass' series you should have completed the job search checklist so you'll know your 'bottom line' for both basic and OTE. Know your market worth – look at sales salary surveys or search for your job on job boards to get a rough gauge. Aaron Wallis will be able to give you current advice on the 'going rates'.
If you are attending an interview via a third party, like Aaron Wallis, it is always best to leave the negotiating to the 'go-between'. Money is a very emotive subject and both the employer and the candidate can be unassailably offended if the negotiation is not handled correctly.
However, if you are in the second interview and the employer is looking to 'thrash out the deal' then always try and get the employer to quote the figures first. You are then in a better position to negotiate.
If you are asked the question 'What basic salary will you accept?' answer either 'what do you think an individual with my skills or experience should expect' or alternatively, 'I am looking for a basic salary in the range of £x (slightly above your bottom line) to £x (slightly above the maximum advertised or detailed by your recruitment consultancy)'.
Different companies remunerate their staff in different ways. Some pay high basics with no OTE and no frills. Some pay an adequate basic, minimal OTE but offer loads of additional perks.
You therefore need to weigh up a total package and it is useful in negotiating terms to put a price on all of the various elements of the overall package. Remember to take into consideration additional costs such as:
Driving to and from a base, which normally you cannot reclaim;
Loss of pension contributions during the initial few months of your probationary period;
If you have to relocate is this being recompensed?
Private healthcare for the initial months of your probation period, etc.
A clever way of negotiating, if offered less than you were expecting, is to ask for an early pay review (say after three or six months) based upon achievement. Set the targets necessary from the start to achieve the package that you need, make them specific and tangible and get it in writing!
In negotiating a deal, don't be afraid to buy some time to consider things. Say 'thank you for the offer, I'm flattered, I will discuss it with those closest to me and revert by midday tomorrow. Is that okay with you?'
Golden rule: never lie about your previous earnings. Your employer will see the truth when they receive your P45 and if there is a radical difference it will not give your working relationship the best possible start!
Finally if you have reached an agreement confirm everything that was discussed and agreed. Confirm every detail whilst you are face to face to ensure there is no confusion on either part. Ask when you are likely to receive this confirmed in writing and when they would expect you to confirm your agreement back. Now you know where you stand!