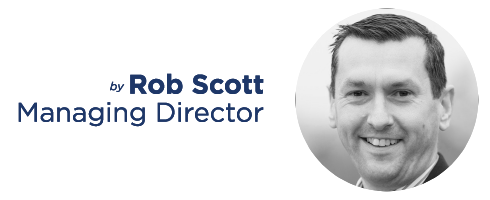 If you've found yourself a brilliant new job (hopefully), or if you've decided you simply can't go on working for your current employer anymore (hopefully not), then it's time to get things moving and resign.
However, resigning requires planning to execute it correctly. Here, we'll guide you through the pitfalls to avoid when giving your boss the news and offer you a free resignation letter template to keep things simple.

When do you need to resign?
When you're confident you want to leave, perhaps having been offered a dream sales position elsewhere, then you'll need to get things moving quickly.
Your new employer will likely prefer you to start as soon as possible, but there's the tricky question of your notice period to deal with.
That won't kick in until the moment you hand your notice in, and any prospect of bringing your leaving date forward can't be resolved until you announce your departure. Your notice period is set by your contract of employment, so read our guide on notice periods here to review your options.

Who should you deliver your resignation to?
Ideally verbally to your boss or line manager. But how you go about it is crucial for many reasons, not least because you'll be hoping for a good reference and you don't want to burn your bridges. Business is a small world – and salespeople are always "crossing paths" in the future.
So, first request a short meeting with your manager, ensuring you have at least a 15-minute slot in the diary and can talk privately. Be very clear verbally at this stage that you intend to leave and why. Be honest. If you have a better sales position elsewhere, just say so.
Even if your adrenaline is kicking in, and you're absolutely loving the prospect of telling your boss what he can do with his job, stay calm and professional. Don't ever come over all: "I can't wait to leave this place."
Instead, tell your manager how happy you've been, how much you've learned and enjoyed the opportunities. Be clear that you'll make sure your outstanding work and sales accounts are handed over smoothly to colleagues, so your departure has the minimum disruption to the business. And be prepared for a quick counter offer (presuming you're valued and liked!) and stick to your guns by declining politely (most people who accept counteroffers generally don't remain in the business long-term). See four ways to counter a counter-offer!

Writing and handing in your resignation letter
Once you've had the face-to-face with your manager, you need to hand over your formal resignation letter. You might do this to your boss directly, or you can hand it into your human resources department. At least you know HR have it, and it won't be sitting in your boss' drawer for a couple of days.
Your resignation letter needs to be as upbeat, polite and professional as your initial resignation meeting. You don't need to go into detail about the reasons behind your departure, or the advantages of your new position. Save all that for your exit interview, presuming your business conducts them.
Instead, keep things simple. Begin by stating your resignation on today's date, and you will be leaving on [Whatever date your notice period allows]. Point out again how much you have enjoyed your employment, wish the business every success and stress you will do everything you can to ensure a smooth handover of your duties to colleagues.

The purpose of this 'Mr Nice Guy' act is fourfold:
1) You want a good reference - You never know when you'll need a reference in the future. Make sure your employer has no reason to give you a bad one.
2) You might end up crossing paths with your boss/colleagues in future - In most industries, and particularly in sales, people move around a lot. If you stay in the same town or city, chances you're going to end up working somewhere else together.
3) You might even want to return one day - It happens! Maybe your new position isn't all that it was meant to be. Perhaps a great role, or a managerial position, becomes available at your old place. Make sure you left on good terms.
4) You might want to negotiate a reduction in your notice period - The best way to do this is being accommodation and making your departure as painless as possible for the business. Kicking up a fuss doesn't tend to work, particularly if you're heading off to work for the competition.

By writing a sarcastic resignation letter, riddled with complaints or general ingratitude, none of the above four points will end well. And remember, management and HR people have long memories! Simply put, write your resignation letter like you would any business document, and that's professionally. Write it in a manner that you would respect if an employee handed it to you.

Resignation letter template
Feel free to use our resignation letter template as the basis for your needs. Following this format covers all the essential items you need to convey. Simply click download in the box below to edit your own resignation letter in Microsoft Word:
One last thing to consider is how you speak to your colleagues about your resignation. Firstly, resist saying anything at all until your official resignation letter has been handed in. Secondly, be just as upbeat with them as you were with the boss. Your departure is 'rich pickings' for the office gossips, and you don't want the management hearing that you've been bad-mouthing the business. Such behaviour would be viewed as disruptive and might undo all the good work you did in the professional way that you resigned.
Navigate our Candidate Advice categories by clicking the following icons:



You May Also Like