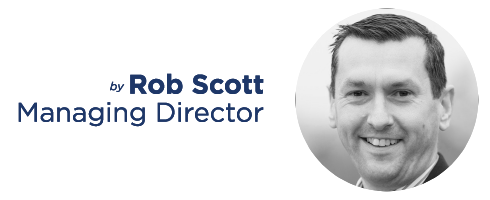 First impressions Count
Human beings are a very judgemental species. Apparently, men decide on whether they like someone in two minutes and women in thirty seconds. However, I would say thirty seconds and instantly would probably be more accurate! What is a fact is that it then takes twenty minutes of positives to change that initial opinion. So leave the Homer Simpson tie and fluorescent pink socks in your wardrobe!
Keep your appearance conservative - dark suits, white blouse/shirts, etc. Women, in particular, pay very close attention to hands and shoes so pay that attention to the detail; clean fingernails, polished shoes, subtle aftershave/perfume, etc. Don't overdo the 'bling', keep tattoos covered,
Turn up on Time
If the journey is going to take forty-five minutes – allow an hour and a quarter. Arrive 'early and calm' rather than 'just in time and frantic'. En route, take fifteen minutes in silence to imagine yourself in the role, your responsibilities, the job requirements. If nervous, spend the remainder of journey listening to some favourite loud music, particularly 'anthem' songs that you can sing along to. Raise those endorphins and arrive totally focused, pepped up and 'in the zone!'
Upon Arrival
Go into reception ten minutes early; be friendly, polite and pleasant to everyone that you meet – the person in overalls that nods at you as you walk into the building could be the CEO.
It's the little things that often make the big difference. If you found the directions easy to follow, if you like the receptionists tie, the flowers on reception, the company logo, whatever, then say it BUT only say it if you mean it!
PA's and Receptionists are often asked their opinions, their 'gut feel' as part of the decision process (particularly in smaller companies) so that five minutes of pleasantries with reception about the weather, the traffic and how easy you found them, could clinch you the role.
Upon arrival, read the literature, sit calmly, and make notes. Alternatively you could remain standing as this creates an impression of energy and importance and quite literally keeps you 'on your toes!'
Smile
Smiling costs nothing, give you confidence and people's perception of you will be more positive! Smile at everyone you meet and pass. The perfect Hollywood smile is one where you go to bite into an imaginary apple (try it in front of a mirror it's hilarious). However always smile with your eyes and mean it – women in particular can pick up on a false smile (and are more instinctive in picking up untruths, falseness and fake laughter)
Handshake & Eye Contact
Ensure your handshake is confident but not too firm – in the UK a solid grip (not a vice grip) and three 'pumps' of the shake is the norm. When you meet the interviewer for the first time look at their eyes long enough to register their eye colour and think of someone who they remind you of – this will be perfect initial eye contact and enable you to remember them on sight for the next meeting!

---
Transcript of How to Make a Great First Impression at Interview Video
Navigate our Candidate Advice categories by clicking the following icons:



You May Also Like