Recruit Sales Staff
Submit CV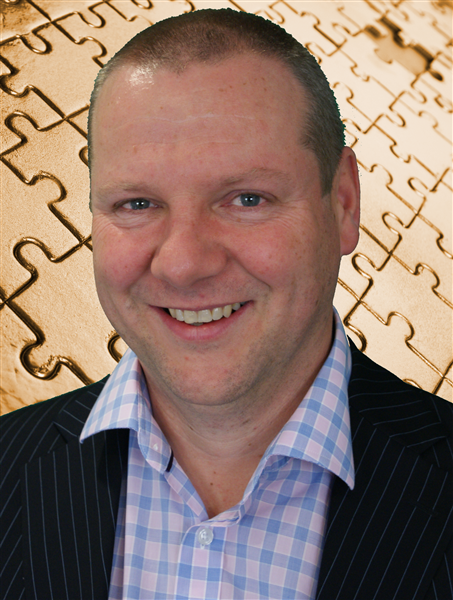 I have been within the recruitment industry now for almost 9 years having previously worked within the world of media sales for Chiltern Radio (now Heart FM), Anglia Television & Carlton Communications where I learnt all about how to follow the sales process from beginning to end.
Having worked in media for over 12 years I decided to change industry sector and found it never recaptured the buzz of media sales until I was approached by an old acquaintance who convinced me to join him at an international recruitment company where he was heading up the UK sales operation. Recruitment was certainly a baptism of fire and quickly learned that it was all activity based which would eventually reap the rewards. I spent 3 years there which was a great apprenticeship for me and taught me how to deal with the issues that occur along the recruitment sales process which can be many!.
I joined Aaron Wallis in 2008, right at the height of the recession which wasn't great timing, to both work sales roles and start up the Finance Division of Aaron Wallis.
Living in Mid-Bedfordshire with my wife and 2 daughters I like spending any available spare time playing golf at a nearby course where fortunately Aaron Wallis sponsor one of the holes giving me the opportunity to lower my handicap significantly!
Other than golf I spend my spare time ferrying my kids around the local area to tennis and performing arts which are their 2 favourite pastimes and I am also a governor of me eldest daughter's school a role which I took up earlier this year and have found it an interesting distraction in seeing how the school will move forward and the threats that potentially threaten that progress.
Part of the Aaron Wallis ethos is to try and maintain good fitness levels so aside from various physical challenges we set aside during the year I try and tick over by running a minimum of 2 x 10k's every week to keep myself ticking over and to help keep my weight in check which is a constant battle. Being an early bird I like to do this first thing in the morning before I start work as it helps me arrive in the office with a positive frame of mind for the day ahead. The occasional trip to Bannatynes will top this up as and when at lunchtimes.
Giles can be contacted on 01908 061400
My Role
To source top quality and relevant candidates to a variety of companies from SME to large corporates making sure the candidates possess all the correct skills but are a cultural fit too.
My style is to show empathy to the client's needs and to sell the role with energy and enthusiasm to the candidates.
My best attribute in terms of client problem solving is to get the right cultural fit for them which cannot always jump out from a cold cv.
Clients want to work with me as I am attentive to their needs and act swiftly to ensure the process is as short as possible for them
If I wasn't working in recruitment I would probably be back in the world of advertising sales selling media of some description
What makes a great sales person is listening, understanding, tenacity
I feel I strike points as a recruiter at picking up a job that does not have a great look about it and turning it into a placement. This may involve getting commitment from the client to pay a retainer from the outset so I can get them engaged in the process on an exclusive basis
I confess to being bad at process paperwork and suffering from technophobia!
Recruit Sales Staff
Submit CV