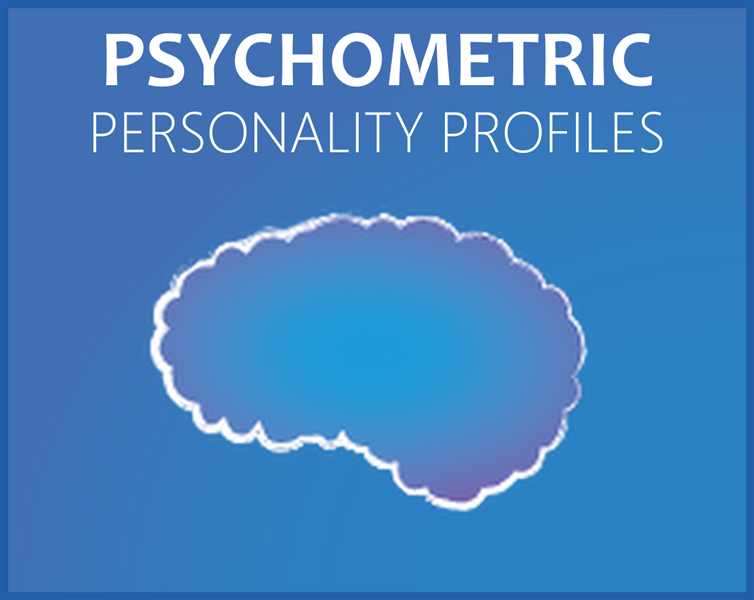 Psychometric profiling is a valuable tool in any recruitment process which creates a profile of a candidates strengths and weaknesses, as well as their character and preferred working style.
These profiles produce a report which gives an overview of a person, which can be very useful as an interview guide to determine how well an individual 'fits' to your role and how likely they are to succeed.
The psychometric profiles that we use have been picked for the accuracy and validity of their results, and also due to how suitable they are for the UK workplace.
These tools are often most useful when conducted before the interview stage, to get a quick gauge of a candidate or to narrow down a pool of applicants.
Here at Aaron Wallis we provide to your recruitment process two options as an included feature within our service. These are Personality Identity Profiling (PIP), and Sales Profile Analysis (SPA).
This psychometric profile, is published by Kenexa, the World's second largest human skills testing organisation (owned by IBM), and looks at eight key personality traits:
1. Assertiveness 5. Social Sensitivity
2. Drive 6. Caring (How sympathetic a candidate is to others)
3. Extroversion 7. Structure (How a candidate goes about a task)
4. Confidence 8. Openness to Change
The exercise consists of 66 questions and takes around 7-10 minutes for each candidate to complete. Following this a report is generated which provides a quick profile of each person's personality traits. Further information on the PIP can be found here.
This profile is a questionnaire that follows the DiSC personality theory of psychologist William Marston to provide an insight into a candidate from a sales perspective.
The test measures a person's Dominance, Influence, Steadiness (or pace) and Conscientiousness, compiling a report to suggest traits and characteristics of an individual. The results also offer information on what may motivate a specific candidate, as well as what their sales and management style may be, and finally advises which area of sales may be most suitable for the person. Further information on the SPA can be found here.
For further information and the questions that we are frequently asked by potential customers visit: http://www.aaronwallis.co.uk/FAQ-for-employers.aspx
Upgraded Psychometrics
Aaron Wallis Consultants are qualified to facilitate a wide range of psychometric tools to their clients.
To receive additional insight into your chosen candidates we also offer more extensive psychometric questionnaires which are considered to offer greater validity. These we offer to our client base at the cost to ourselves.
Further information can be found below:
Advanced Sales Questionnaire (ASQ)
Rapid Personality Questionnaire (RPQ)
Personality Profile Analysis (PPA)
Tests for Selection and Training (TST)
General Intelligence Assessment (GIA)
---
To find out more about Aaron Wallis sales recruitment services - call 01908 061400 or submit a vacancy now.
Our Service Also Includes
For further information and the questions that we are frequently asked by potential customers visit: http://www.aaronwallis.co.uk/FAQ-for-employers.aspx